more news
Center for Sports Media and Marketing Hosts Social Media in Sports Seminar
Tuesday, November 6, 2012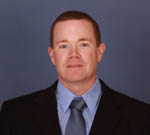 Terry Rodgers
The Pittsburgh Center for Sports Media and Marketing is hosting Game Changer: Social Media in Sports, a social media seminar, on Tuesday, Nov. 13 at 11:30 a.m. in the JVH Auditorium in Thayer Hall.
Three guest panelists will discuss how social media have shaped the game, industry and relationships of sports. A question-and-answer session will follow the panel discussion. They are:
This event is open to all students.
The center, part of Point Park's School of Communication, brings leading executives from all facets of the sports industry to campus to speak at workshops and seminars.
These events give students the opportunity to hear from top sports industry professionals about best principles and practices within sports media and marketing.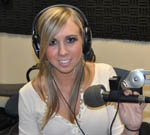 Natalie Bigley
These events are also a great opportunity for students to make networking connections that can be vital to pursuing a career in the industry.
For information on upcoming events, visit the School of Communication news page.
Related Links
Follow the Pittsburgh Center for Sports Media and Marketing on Facebook and Twitter.