more news
Communication Professor to Address World Journalism Education Council in Belgium
Monday, March 11, 2013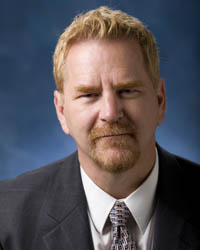 Professor Timothy Hudson, Ph.D.
Timothy Hudson, Ph.D., professor of communication at Point Park University, will address the World Journalism Education Council July 3-5 in Mechelen, Belgium.
Hudson's presentation, "Social Responsibility of Journalists on a Global Scale," is an extension of a segment he recently added to the Media Ethics and Responsibilities course he teaches at Point Park. Hudson will also serve as a member of the United States delegation to the WJEC's Third International Congress in Belgium.
In July 2010, he presented "Media Production Competencies for the Versatile 21st Century Journalist" to the 2nd Congress of the WJEC in Grahamstown, South Africa.
The WJEC is a coalition representing 32 academic associations worldwide that are involved in journalism and mass communication at the university level. By bringing organizations from six continents together, the council hopes to provide a common space for journalism educators from around the world to focus on issues that are universal in the field.
Learn more
Learn more about Point Park University's School of Communication.