more news
Dean focuses on building School's innovative programs
Sunday, December 6, 2009
New Dean puts emphasis on preparing students for ever-changing communication profession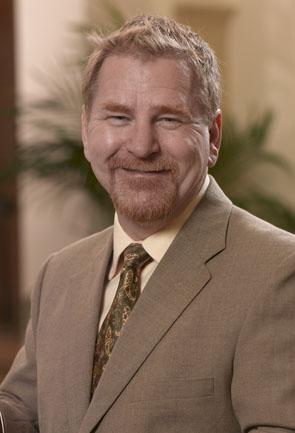 Newspapers collapsing. Social media rising. An increased focus on global communications. The modern media and communication landscape is in a constant state of change, which poses an enormous challenge to any professional in today's workforce.
As the first dean of the new School of Communication, Tim Hudson, Ph.D., is focusing on building the academic quality of the innovative programs already in place in the School, with an emphasis on preparing students for an ever-changing communication profession.
"Traditional mass media are being transformed by new technologies barely imagined a generation ago," says Dr. Hudson. "The ways in which we communicate have changed at a dizzying pace in recent years, and yet the new world of interactive communication is still in its infancy. Point Park's programs are designed to prepare the communication graduate for 'whatever comes next' in the industries, and for lifelong learning in the fast-paced world of the communication professional."
At the heart of his vision is the School of Communication faculty, who he believes can assume a proactive role exploring and developing answers to the challenges currently faced by the media industries and communication education. Through his newly established Future Media Projects initiative, Hudson is encouraging faculty-generated projects in three key areas: instruction in the classroom, academic research and/or creative activity, and service within the community. These proposed projects will involve Point Park students through partnerships in and around Pittsburgh.
"All three areas have a common goal that focuses not just on academics, but also on new and different ways we can respond to the future needs of the industry and our students," notes Hudson.
Such innovative approaches to developing the School of Communication are familiar territory for Hudson, who most recently served as the founding director of the School of Communication for East Carolina University in Greenville, N.C. While there, he was successful in implementing the first graduate degree program in health communication and designed an international media management graduate degree program. He also served as a full professor and director of journalism and mass communication. His background includes teaching and administrative experience at the University of Oklahoma and Elizabethtown College in eastern Pennsylvania.
A strong advocate for combining traditional academics with practical experience, Hudson has spent his career firmly planted in both areas. He earned a doctor of philosophy in mass communication from Temple University and a master of arts and bachelor's degree in theatre and communication from Eastern New Mexico University. He has remained involved with professional projects through various fellowships and is active in numerous professional associations.
Article by Camille Downing
Photo by Ric Evans