more news
High School Students Become Storytellers at School of Communication's Media Day
Friday, April 17, 2015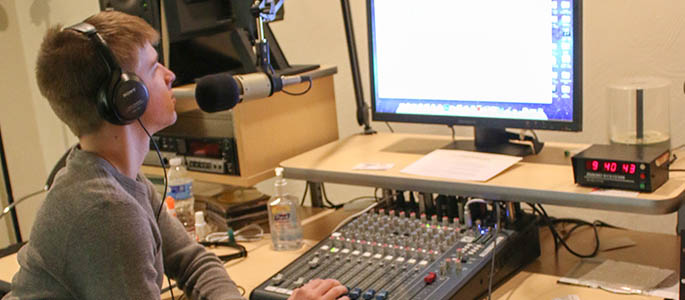 A high school student records an interview in the WPPJ studio at the spring 2015 media day on campus.
Photo Gallery
---
Learn More
High School Programs
Point Park Academics
Request Information
In two hours and 30 minutes, area high school students worked under a deadline to create video packages, audio/feature stories, photo slideshows, a public relations plan and more at the spring 2015 High School Media Day, Pittsburgh Public Art: A Multimedia Storytelling Experience.
Led by professors in the School of Communication, students attended interactive workshops to develop better skills in writing, interviewing, photography, graphic design and public relations and advertising. Check out their work on the student-created website.

Marc Fleming, vice president of marketing and communications at The Pittsburgh Cultural Trust, gave the lunchtime keynote address discussing one of his most memorable projects as part of the Pittsburgh Festival of Firsts, The Rubber Duck Project.

"I'm a very lucky guy because I work for an organization that does truly extraordinary things," said Fleming. "I get to help create experiences and memories for people, and that's so rewarding to get to do that as part of my job."
Below, students and faculty share why they chose to attend media day, what they learned and what it was like spending the day in Downtown Pittsburgh.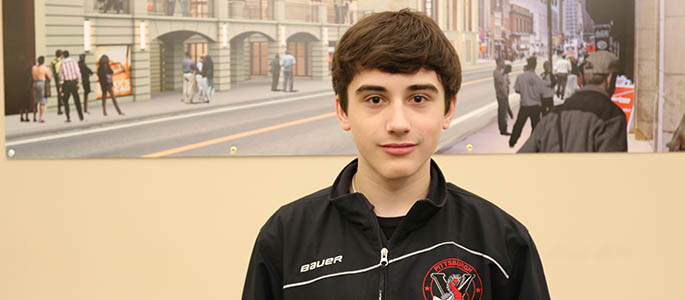 Meet Dominic Bussard, Valley High School Student
"High School Media Day was amazing. The broadcast video session was a blast. We walked around Downtown Pittsburgh looking for art and we had so much fun trying to remember our lines to recite on camera. My friends and I are excited to bring back what we learned to share at our high school."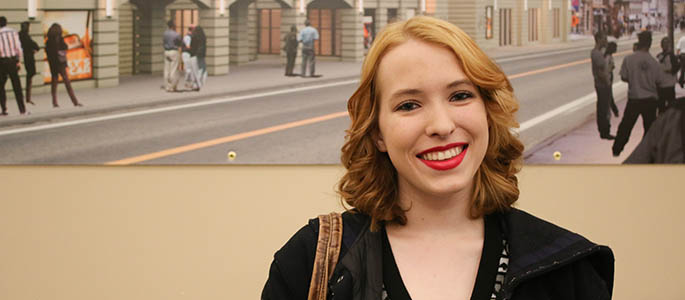 Meet Gracey Evans, Franklin Regional High School Student
"At the photography workshop, I learned how to find different angles and views of every object you can take a picture of to make a story out of the pictures. The best part of my day was taking pictures on Grant Street. I am going to college next year (hopefully Point Park!), so it was nice to get a feel of what the campus is like and see how beautiful the city is at the same time."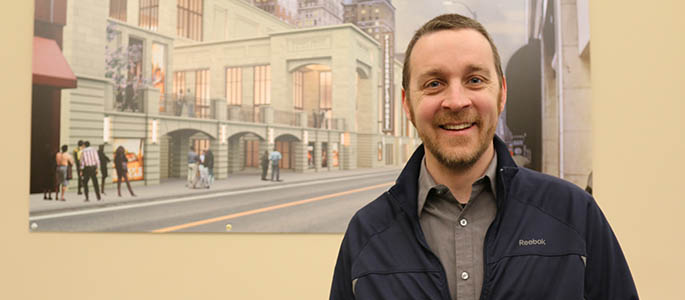 Meet Mike Fricko, Redbank Valley High School teacher
"Redbank Valley has been attending Point Park's High School Media Day for several years. I enjoy bringing the students because it exposes them to the possibility of journalism as a college major, and further, as a career. It also allows them to see other students from other districts who struggle with the same things they do in terms of producing a product, whether that is a morning announcements program, a yearbook or an online newspaper."

Photos by Victoria A. Mikula, sophomore photojournalism major
More About: Valley High School, public relations and advertising, high school programs, graphic design, Redbank Valley High School, multimedia, high school media day, journalism, Franklin Regional High School