more news
Journalism professor's book attracting national attention
Sunday, April 15, 2012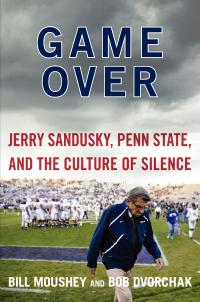 Bill Moushey, professor of journalism at Point Park University, is on a national media tour for his newest book, Game Over.
Moushey is co-author with former Pittsburgh Post-Gazette writer Robert Dvorchak of the book about former Penn State University assistant coach Jerry Sandusky.
HarperCollins Publishers released the title on April 17, which is the first hardcover to be published on the topic..
Media coverage of the book release includes:
The Point Park professor says he drew upon years of investigative work to complete the research and writing with Dvorchak in only 10 weeks.
"This was the most intense reporting and writing project I've been involved in," he commented before leaving for the New York City media appearances. "It was a daunting task."
Moushey is a Pulitzer Prize-nominated investigative journalist who specializes in documenting abuses of the criminal justice system. He worked with the Pittsburgh Post-Gazette for 23 years and won the National Press Club's Freedom of Information Award in 1997 for his exposé of an out-of-control witness protection program.
Moushey joined Point Park's School of Communication full-time in 2001.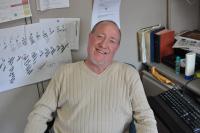 Moushey has a Bachelor of Arts in journalism from Kent State University. He earned a Master of Science in criminal justice administration from Point Park in 2004.
In addition to CBS This Morning, Moushey's media tour for Game Over includes interviews with Sirius XM Radio and CBS News and radio shows from across the country.
Learn more about the School of Communication's distinguished faculty and undergraduate and graduate degree programs.
Photo of Moushey: Darlene Natale