more news
Meet Aimee-Marie Dorsten, Assistant Professor of Journalism and Mass Communication
Wednesday, May 8, 2013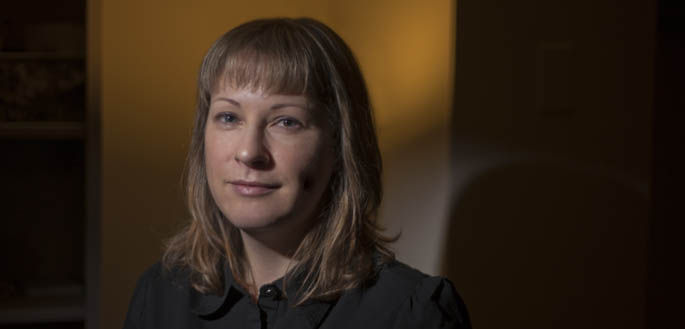 Assistant Professor of Journalism and Mass Communication Aimee-Marie Dorsten, Ph.D., serves as adviser to The Globe, the independent student-managed newspaper.
Why did you choose to teach at Point Park?
As an institution, Point Park gave me the impression that it appreciated the work of faculty and staff and wants us to do our best for students and for ourselves. The students are fantastic: interested, engaged and vocal.
How would you describe your teaching style?
I'd describe my teaching style as student-centered and very interactive. The classroom is a community that must be cultivated, and my job is to develop trust amongst community members so we can work well together.
What classes do you teach?
Communication Law and Regulations
Media Ethics and Responsibility
Survey of Mass Communication
University Experience
How do you incorporate your professional experiences into your classes?
As a small town news reporter, I've had experience with the joys of writing and editing news in a very responsive community setting; and as the adviser to student newspapers at several colleges, I've also experienced the surprises of adviser-hood, such as the occasional lawsuit threat. When I talk about those issues with students, I try to underscore writing - whether in college or as a professional - has real consequences.
What makes Point Park's School of Communication unique?
Both the students and the faculty acknowledge the shared goal of being professionally prepared. Also, I've taught students at five schools in and around Pittsburgh (as well as others in Pennsylvania and around the world), and Point Park students and faculty are the most enthusiastic I've worked with - it makes my job feel less like work.
What are some projects that students can expect to work on in your classes?
Every semester is something new. Some of my more recent projects are having students decide whether file sharing is a form of free speech or whether it was ethical to break the news of the Aurora shootings on Reddit.com. Regular work in class always centers around discussion and group exercises as a way to supplement lecture.
Anything else you would like to add?
I'm so happy to be here.