more news
Photographic Arts Lecture Features Anne Leighton Massoni April 26
Friday, April 12, 2013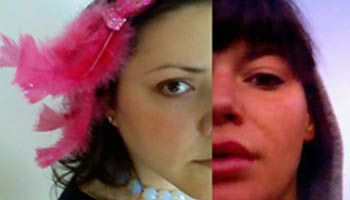 "Yours & Mine," by Anne Leighton Massoni

Point Park University's School of Communication welcomes the public to a free Speaking Light lecture on the photographic arts, Friday, April 26 at 6 p.m. in Thayer Hall's JVH Auditorium.
The featured artist, Anne Leighton Massoni, will present two of her works, Holding and Yours & Mine. Her work relates to ideas of both real and fabricated memories, using a variety of film and digital techniques.
Massoni is a specialist professor of photography at Monmouth University. She also serves as chair of the Society for Photographic Education (Mid-Atlantic region).
Massoni earned an M.F.A. in photography from Ohio University and a B.A. in photography and anthropology from Connecticut College.
For information about the Speaking Light series, contact Visiting Assistant Professor Stephen Grebinski.
Learn more
Learn more about Point Park's photography and photojournalism program.