more news
Photography student's works displayed at August Wilson Center
Thursday, March 29, 2012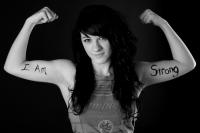 Hundreds of guests are expected at the Phenomenal Women Celebration at the August Wilson Center for African American Culture this week, and all will be greeted by a photography display by Point Park student Rebecca Lessner.
Lessner conceived her We are Art, Precious and in Control photography project for the March 29 event, proposing to take 100 photos of women "in their element," doing something or being somewhere that they feel most confident.
After being selected for the project, Lessner set to work taking portraits during a compressed three-week time period. She then narrowed down her 100+ works to 90 black and white and 10 color images.
Lessner's collection now hangs from the ceiling at the August Wilson Center for guests to view as part of the Center's final Women's History Month event.
"Celebrating women who are confident and in their element through photography is a passion of mine," says the junior photojournalism major from Fawn Grove, Pa.
"I jumped at the chance to have this experience, and it has been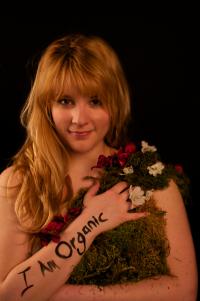 a great opportunity for me," she added.
"I learned so much about real-world logistics in photography, and I met many phenomenal women who together embody a proclamation of beauty and confidence.
"One hundred photographs later I am ready to have the faces recognized and celebrated during Women's History Month."
Learn More
The Phenomenal Women Celebration is a free public event at the August Wilson Center on March 29, 7:30 p.m. - 9:30 p.m. Students from Point Park's Conservatory of Performing Arts will join more than 60 Pittsburgh-area performers on stage that evening. For more information, visit the Facebook event page.
Learn about Point Park University's photography and photojournalism programs.
Photos by Rebecca Lessner: top "Katie," bottom "Colleen"