more news
Photojournalism alumna is featured presenter at Speaking Light lecture Feb. 22
Thursday, February 21, 2013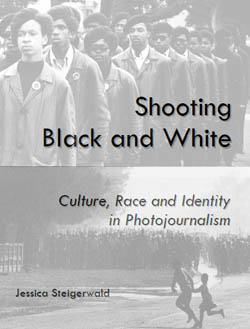 Jessica Steigerwald Toro, a 2008 photojournalism graduate and adjunct instructor of photography, will present her master's thesis at the next Speaking Light lecture on the photographic arts. The public is welcome to attend the event on Friday, Feb. 22 at 6 p.m. in the JVH Auditorium in Thayer Hall.
Toro's thesis, Shooting Black and White: Culture, Race and Identity in Photojournalism, is the culmination of her graduate work at University College Dublin in Ireland, where she earned a M.A. in media and international conflict in 2011. Specializing in the theory of conflict photography, she is particularly interested in the way in which cultural, social and political issues play a role in past and present practices in photojournalism.
The Speaking Light series continues on Friday, March 29, 2013 with Chloe Isadora Reison. For more information about the series, contact Visiting Assistant Professor Stephen Grebinski.
Learn more
Learn more about the School of Communication at Point Park.