more news
Point Park Professor Attends Virtual Adobe Summit 2020
Wednesday, April 15, 2020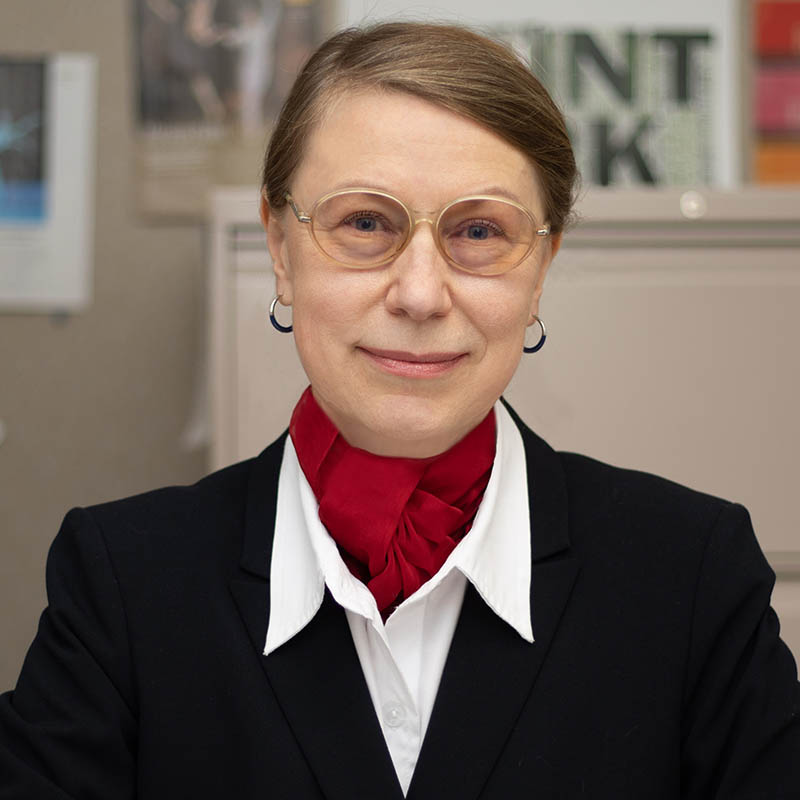 "The Adobe team decided to turn the conference into a learning event and all summit videos are freely available on demand. There are over 100 breakout video sessions in different tracks that will be of great interest to students planning to pursue careers in digital advertising and marketing. My favorite track is Adobe Sneaks or previews of forthcoming technologies developed by Adobe Labs."
Tatyana Dumova, Ph.D.
Tatyana Dumova, Ph.D., professor of multimedia in the School of Communication, attended the 2020 Adobe Summit that was scheduled to take place in Las Vegas Mach 29 - April 2 but moved online starting March 31 due to the public health emergency.
According to Dumova, the Adobe Summit is a major annual digital marketing event organized by Adobe Inc., which gives an opportunity to glimpse into the coming all-digital future, on a par with other key technology conferences held by such giants as Microsoft, Google, Facebook, Amazon, among others. Nearly 20,000 people attended Adobe Summit in Las Vegas in 2019.
Better known for its creativity software products, Adobe is rapidly turning into a leading provider of marketing and e-commerce software.
"I was impressed by inspiring keynotes delivered by top Adobe people and was pleasantly surprised listening to NFL superstar Tom Brady who emphasized the importance of planning and prioritizing," said Dumova.
The Adobe team decided to turn the conference into a learning event and all summit videos are freely available on demand.
"There are over 100 breakout video sessions in different tracks that will be of great interest to students planning to pursue careers in digital advertising and marketing," explained Dumova. "My favorite track is Adobe Sneaks or previews of forthcoming technologies developed by Adobe Labs."
Adobe Digital Economy Index announced during the summit promises to become a breakthrough in understanding digital trends and, according to Business Wire, is able to examine trillions of online transactions globally.
Dumova concluded that participation in such events is essential for faculty professional development and all important things learned eventually trickle down to classroom whiteboards and learning management system (LMS) course shells.
Photo by Hannah Johnston '19
More About: multimedia, conference, faculty, School of Communication