more news
Point Park University Offering Free Sports Communication Workshop
Friday, July 15, 2022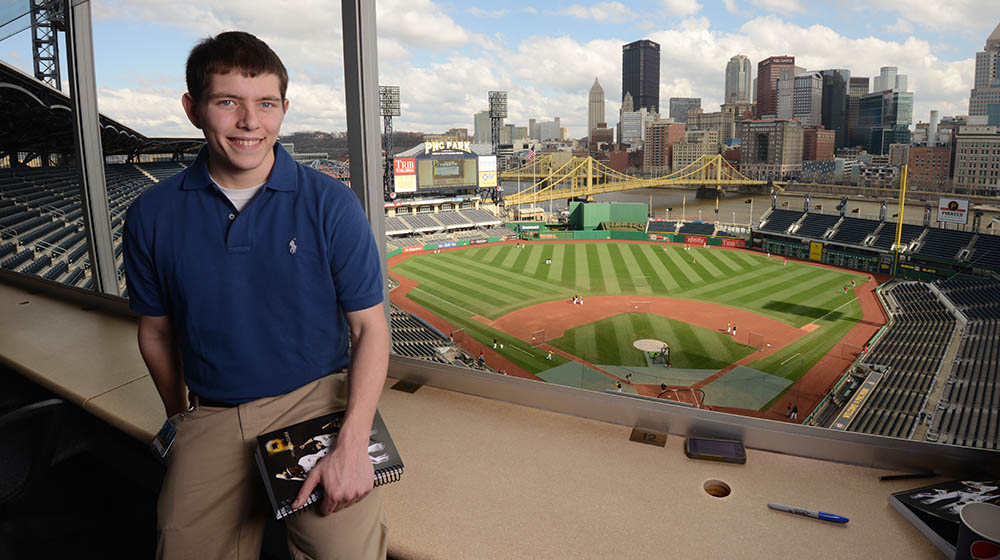 Point Park University is offering a free daylong workshop for Pennsylvania athletic directors, coaches, communication teachers and students at its campus in Downtown Pittsburgh August 16.
The goal of the workshop is to help Pennsylvania high schools improve their sports communication activities and to generate additional revenue through sponsorships and ticket sales.
Greg Brown, play-by-play announcer for the Pittsburgh Pirates, will host a lecture, "Play-by-Play Tips for High School Sports."
Additional workshops include:
Upping Your Game with Broadcast Video
Upping Your Game with Photography: Tips to Improve Your Photo Skills
Running High School Sports Social Media Accounts
Revenue Generation Through Sponsorship and Ticket Sales
Partnering with Point Park University
High schools are encouraged to send athletic directors, coaches, athletics staff and student leaders to this free event. The event will be offered in person and remotely.
After the workshop, attendees are invited to tour PNC Park and attend the Pirates versus Red Sox game.
Register online to secure your spot at this free workshop. 
Contact Us
Contact Bernie Ankney, School of Communication dean, or Tara Maziarz Myers, administrative assistant, for additional information.
More About: sports communication, Pittsburgh Pirates, School of Communication