more news
Prof. Hallock spotlights great journalists for new book
Sunday, January 17, 2010
'Reporters Who Made History' looks at U.S. milestones through eyes of 'first historians'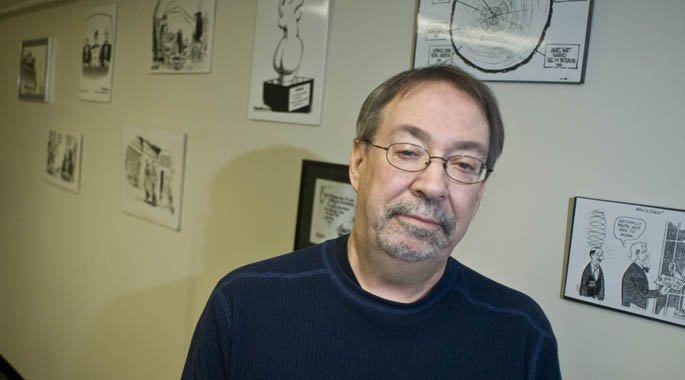 In classes with Assistant Professor Steven M. Hallock, Point Park journalism students hear fascinating war stories from his 30 years of newspaper experience, from reporter to music critic to copy editor to editor-in-chief.
They also hear him recount wisdom and insight from some of the nation's living legends of print and broadcast journalism, all first-hand perspectives that Hallock collected during an ambitious research project.
From that work comes his new book, "Reporters Who Made History, Great American Journalists on the Issues and Crises of the late 20th Century," published in November 2009.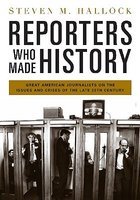 For the book, Hallock conducted one-on-one interviews with 10 extraordinary journalists -- Helen Thomas, Anthony Lewis, Morley Safer, Earl Caldwell, Ben Bradlee, Georgie Anne Geyer, Ellen Goodman, Juan Williams, David Broder, and Judy Woodruff.
The interviews ranged from 90 minutes with renowned editor Bradlee at the Washington Post to 4 hours with longtime broadcaster Woodruff at her PBS office near Washington, D.C.
Hallock says he intended his book "to show what we are losing" as the U.S. newspaper industry struggles to cope with a swiftly changing business environment.
"I wanted to look at important periods in American history through people I considered to be the first historians," he explains.
To begin the project, Hallock devised a list of journalists he greatly admired, then set about convincing them to participate. "I used my reporting instincts," Hallock said, recounting how he called a contact at the New York Times to get a telephone number for columnist Anthony Lewis, then made the call.
"He immediately said 'I don't know how I can say no to that,' " Hallock recalls. "I knew that once I had Anthony Lewis, I could build on that."
Hallock traveled around the country for the interviews, then did additional months of archival research, digging through decades-old newspaper articles and TV news programs. The final step was sitting down to write.
"I enjoyed every minute of it," he said of the project.
For more information about "Reporters Who Made History," or to purchase a copy, visit the book's website.
Photo by Christopher Rolinson