more news
Professor Dumova Presents, Chairs Panels at Communication Conference
Tuesday, October 1, 2019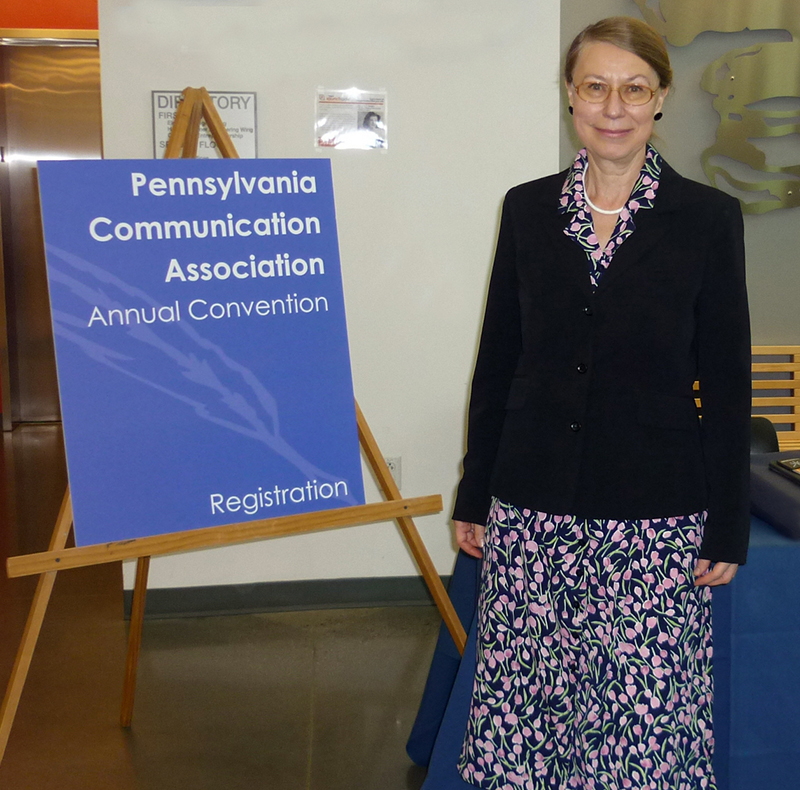 School of Communication Professor Tatyana Dumova, Ph.D., presented research and chaired panels at the annual gathering of the Pennsylvania Communication Association (PCA) on Penn State Berks campus in Reading, Pa., Sept. 27-28.
The overarching theme of the 80th annual convention of Pennsylvania's communication educators and professionals, "Communicating Pennsylvania: An Exploration of People, Places and Land," sought to foster communication scholarship and connect the ideas of citizenship with teaching and service.
Dumova made a presentation, "Rethinking and Reinventing Active Learning: How to Engage Gen Zers in Your Classroom," as part of the panel on experiential and active learning.
"Active learning continues to be one of the staples in the educator's toolbox," said Dumova. "Yet, it has to be periodically re-evaluated to meet the demands of time, especially as we welcome a new generation of students to campus."
She chaired the research panel, "The Technology Apocalypse: Deconstructing Technology's Presence in the 'Un-Present' World," and served as the respondent. The presenters examined the issue of technological dependence and the imperative of being connected to, or disconnected from technology.
Dumova co-chaired the roundtable panel, "Bullying as a Communicative Practice," held in support of the effort of the National Communication Association to increase awareness about bullying in various forms.
In 2015-18, the National Communication Association launched an anti-bullying task force, created a digital repository of anti-bullying research and resources, and conducted anti-bullying summits and outreach workshops. The PCA roundtable intended to bring the conversation from the national to the local level, in order to further define the role of the communication discipline in tackling bullying.
"Bullying is an important social concern," explained Dumova. "Despite being often trivialized, it can negatively affect not only the lives of individuals, but also the well-being of organizations. Employing a communication lens may aid to better understand bullying culture and practices."
More About: School of Communication, faculty, faculty presentation, conference