more news
Professor named one of Pittsburgh's '40 Under 40'
Monday, October 31, 2011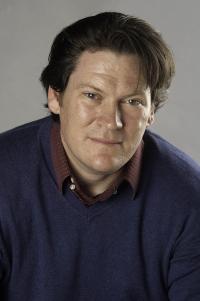 Associate Professor Christopher Rolinson was named one of Pittsburgh's 2011 "40 Under 40." Rolinson teaches photojournalism and photography classes at Point Park University's School of Communication.
In addition to teaching, Rolinson is involved with the Father Ryan Arts Center in McKees Rocks, and he also does work with the Braddock Carnegie Library.
In 2009, Rolinson's compilation book, Our State Parks, was published. The book features photographs of more than 20 state parks in western Pennsylvania. Rolinson has also photographed President Barack Obama's inauguration, the G20 Summit in Pittsburgh and the aftermath of war in Kosovo and Serbia.
Rolinson owns a freelance photography company, StartPoint Media, whose clients include national and local publications. He earned his Master of Arts in journalism and mass communication from Point Park University and a Bachelor of Arts in art from Slippery Rock University.
This is the 13th year for 40 Under 40, and Rolinson joins a list of honorees that includes fellow School of Communication faculty member Heather Starr Fiedler, Ph.D., who was a winner in 2009.
The 40 Under 40 program is sponsored by Pittsburgh Magazine and PUMP. Learn more about the 2011 honorees in the November issue of Pittsburgh Magazine.