more news
Professor Weighs in on Technology in University-Community Partnerships
Tuesday, September 1, 2015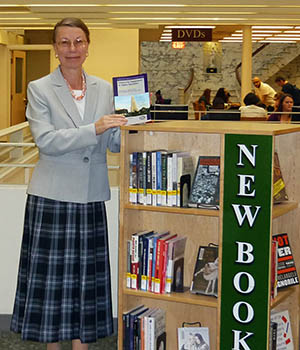 Tatyana Dumova, Ph.D., professor of multimedia in the School of Communication, has published a chapter on the use of technology in university-community partnerships in a newly released volume, Community Engagement in Higher Education: Policy Reforms and Practice.
The book, which features expert opinions and case studies from around the world, explores how higher education institutions engage with their communities at the local, national, and international levels, and is part of the Pittsburgh Studies in Comparative and International Education Series published under the auspices of the University of Pittsburgh's Institute for International Studies in Education.
Dumova's chapter, "Engaging Technology in University-Community Partnerships," reviews the implications of digital technologies for campus-community partnerships and proposes a model highlighting the dynamic role of technology in partnership activities. The participatory and inclusive nature of social media, Dumova argues, makes them especially well suited for bottom-up initiatives in areas of innovation, local or global connectivity, social capital development and learning.
As the preface to the book states: "Tatyana Dumova highlights in Chapter 4 the important and often neglected role technology plays in establishing successful higher education community partnerships. She emphasizes how various digital media now dominate communication between higher education students, faculty members and administrators as well as the many communities in which they interact."
The Pittsburgh Studies in Comparative and International Education Series is supported by a network of international scholars and professionals who serve on the advisory board and participate in the selection and review process. Each volume presents scholarly contributions in the fields of comparative and international education that can also serve as readings in advanced courses for undergraduate and graduate students.
For more information about the book, visit the Sense Publishers website.
More About: faculty, School of Communication, multimedia, faculty research, research