more news
Public Relations and Advertising Major Interning at Euro RSCG WorldWide PR
Wednesday, July 25, 2012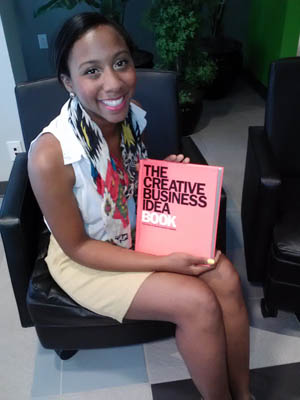 Meet Shaquela Myrick
Major: Public Relations and advertising
Minor: Multimedia
Expected graduation: Spring 2013
Internship: Euro RSCG Worldwide PR in Pittsburgh, Pa.
College activities: National Broadcasting Society, PRSSA, AD Fed/PRSSA
Hobbies/interests: Music, books and food
Hometown: Greensburg, Pa.
High School: Greensburg Salem High School
Please provide an overview of your internship.
I work with different clients and support account teams in a number of ways, such as compiling media lists for press releases and events, monitoring client media coverage and analyzing media research. We also spend a significant amount of time working on preparations for the One Young World summit coming to Pittsburgh this fall. Over 1,000 young leaders will visit the city to ensure that their concerns, opinions and solutions toward global issues are heard and acted on. I have gained experience in traditional and social media relations, grassroots events and community presentations in promoting the summit.
How have you incorporated the skills you learned at Point Park into your internship?
A Point Park education provides an in-depth look at the campaign process and planning for client work. I've been able to make the connection between the mock press release workshops and campaign presentations, realizing the importance of those practices.
What is your favorite part about your internship?
This is my first corporate internship. I've really liked learning about the culture and intricacies of agency work. I also enjoy monitoring the progression of OYW talk and coverage. When the interns are in the city passing out buttons, fliers and running the awareness campaign, it is great to see the reception of your work radiate in the community.
Why did you choose to attend Point Park?
I chose Point Park because I recognized the unique resources available here due to its location in Downtown Pittsburgh.
In what ways do you think this internship will help you with your career goals?
I believe I am learning from the best working PR professionals in the city. I think EuroRSCG will give weight to my academic experiences and open many doors for me in the future. This internship is shaping me into the kind of professional that works ethically, efficiently and intelligently.
Photo by Alexandra Salerno