more news
School of Communication alumna authors 'Carson's Big Adventure'
Thursday, December 6, 2012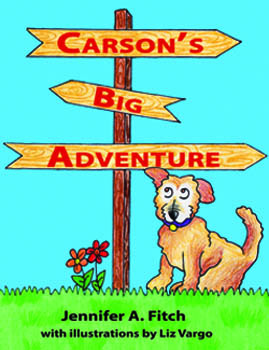 Jennifer Fitch, a 2004 graduate of the B.A. in mass communication program, has authored the new children's book, Carson's Big Adventure.
The book is described as a "story about finding your way home (in which) a lovable dog sets out to discover something new. He learns about himself - and what is important - on the journey."
Fitch, a Pennsylvania reporter for The Herald-Mail Media, based in Hagerstown, Md., said that she chose to pursue her undergraduate degree at Point Park because of the flexibility to tailor the degree program to her interests.
Fitch credits the real-world experiences she had at Point Park in advancing her career.
"One of the best things Point Park did was provide me with opportunities to learn beyond the classroom," Fitch said. "Writing for The Globe or participating in internships, for example, gives students the chance to build on the skills they learn in the classroom and grow both individually and professionally."
Fitch said her future goal is to make a career out of writing books and doing freelance work.
Carson's Big Adventure, published by PAW Prints in October, is available on Amazon.
Learn more
Learn more about the undergraduate programs in the School of Communication.