more news
School of Communication graduate student published in The Nation magazine
Friday, May 18, 2012
Matt Stroud, a journalism and mass communication graduate student, recently published an article in The Nation magazine.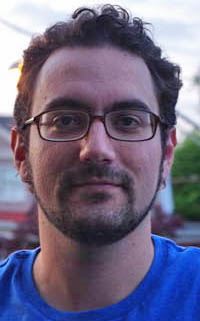 Photo by Kylie Stroud
Stroud says he wrote the article, Why Are Prisoners Committing Suicide in Pennsylvania, in response to allegations of prisoner abuse inside a solitary confinement unit designed to house mentally ill prisoners.
"I decided to do an investigation of my own and talk with experts about major studies showing that prolonged isolation can aggravate - and even contribute to - mental illness," he said.
Stroud credits the education he is receiving at Point Park and his work as a graduate assistant for encouraging him to report about the prison system.
"For two years I worked as a graduate assistant in the Innocence Institute under the direction of Professor Bill Moushey," Stroud said. "I learned how to protect sources, read court documents, maneuver the state's Right-To-Know Law and how to fairly portray allegations of systematic abuse, all of which I applied when preparing my article for The Nation."
Stroud is a freelance writer for national publications that include The Atlantic, Reuters newswire and a tech website, The Verge.
Learn more
Learn more about the graduate programs in the School of Communication.