more news
School of Communication presents Tom Persinger at Speaking Light lecture Feb. 24
Friday, February 24, 2012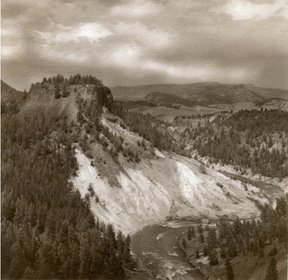 "Untitled, 2009" by Tom Persinger
Point Park University School of Communication welcomes the public to its next Speaking Light lecture on the photographic arts Fri., Feb. 24 at 6 p.m. in Thayer Hall's JVH Auditorium. The event will feature Tom Persinger, artist, photographer, writer and founder of F295, an international organization dedicated to artists who combine historic methods, alternative processes and adaptive techniques to create new 21st century photography.
Persinger's photographs have been exhibited in the United States and purchased for private collections in the U.S., Europe and Japan. He has been published in Photographic Possibilities (3rd Edition), Light and Lens (2nd edition), Afterimage, Ag, Black and White Photography (UK), OneLife, PhotoEd, Photo Techniques, and View Camera. He is also the author of the F295 Historic Process Quick Reference, F295 Historic Process Workbook and F295 Historic Process Syllabus.
Persinger is a member of Freestyle Photographic's Advisory Board of Photographic Professionals and an adjunct assistant professor at Pittsburgh Filmmakers. He lives in Pittsburgh with his wife and two sons.
The School of Communication Speaking Light series continues with artist Stephen Chalmers on March 30, also in JVH Auditorium at 6 p.m.