more news
School of Communication Student Credits Practicum Project for Recent Success
Wednesday, July 25, 2012
Claire Gysegem, a senior broadcast production and programming major from Warren, Ohio, produced and filmed the documentary, Abandoned, as part of her practicum project. The public was invited to view the documentary and attend a gallery exhibition in June at the Warren YWCA.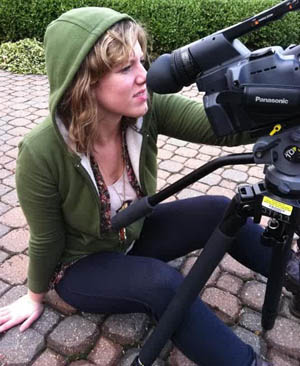 Claire Gysegem

"Abandoned addresses the issues of blight and abandoned housing in Warren. The film highlights the causes of the problem, as well as stresses the need for a plan on how to fix it," said Gysegem. "My goal in producing this film was simply to give a call to action."
Gysegem credits the education and training she is receiving at Point Park for her recent success.
"The classes I've taken have provided me with the basic skills I needed to complete my practicum project. I've worked with my professors on a level outside of the classroom, which is honestly where you can learn some of the most valuable information about the industry," she said.
Gysegem currently works for Student Production Services and is involved with U-View and WPPJ. After graduating from Point Park, she hopes to work for a television station or a production company.
"I want to tell the stories of communities, organizations, businesses, people and events ... As long as I would be doing that, I would be incredibly happy."
Learn more
Learn more about the undergraduate degree programs in the School of Communication.
Photo by John Bursick