more news
Stacy Kranitz, TIME's Instagram Photographer of 2015, Hosts Artist Talk at Point Park
Wednesday, February 22, 2017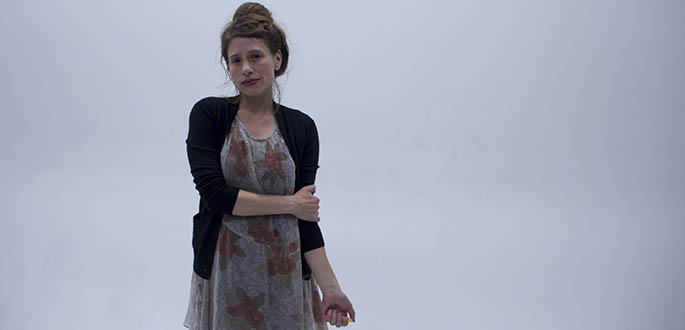 Stacy Kranitz - named TIME Magazine's Instagram Photographer of 2015 - discussed her photographic projects in Appalachia Feb. 8 in Point Park University's Center for Media Innovation.
"Stacy gave the students an up close and personal glimpse into her practice," said Ben Schonberger, instructor of photography. "She usually doesn't break free from her work to lecture, and Point Park was incredibly lucky to have hosted such a dedicated and relevant photographer."
According to Kranitz, her work explores history, representation and otherness within the documentary tradition.

"I use photography to open up a narrative that confronts our understanding of culture," she said.
Dan Winter, a senior photography major from Baldwin High School in Pittsburgh, Pa., introduced Kranitz to the standing room-only crowd of students, faculty and staff.
"Her personal involvement with her subjects makes her work so intimate and intriguing," said Winter. "I feel as though other photographers do not become so close with the subject, though this is vital to fully expand on the topic in the form of an art project."
Kirsten Heagy, a senior photography major from Bethlehem-Center Senior High School in Fredericktown, Pa., said she aspires to become the kind of photographer Kranitz is in the future.
"What excited me the most about her photos is the number of stories you could pull from one image," Heagy said. "She could change someone's life with a single photo, and to me that is something special."
"It was really awesome to have a professional artist come to campus. We learned so much from her," added Winter. "Our amazing professors line up guest artist events for us and it really makes Point Park's photography program something special to be a part of."
Photo Gallery
Photos by Shayna Mendez, senior photojournalism major
More About: photojournalism, Center for Media Innovation, Baldwin High School, School of Communication, guest artists, photography