more news
Steve Hallock's essay in journalism review, book featured at conference
Wednesday, July 11, 2012
An essay by Steve Hallock, director of the School of Communication, will appear in the fall issue of Gateway Journalism Review, one of the country's leading publications to consider and critically analyze mass media.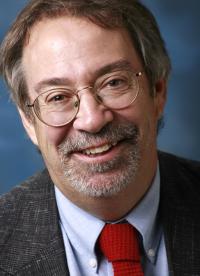 In the piece Hallock details editorial evidence that elite newspapers have helped to construct a war agenda that has supported, rather than questioned, U.S. military action in the post-World War II era.
The issue is at the heart of Hallock's latest book, The Press March to War.
"My research of major newspaper editorial pages from the Truman administration through President Barack Obama's drone warfare in Libya found that rather than serving in its traditional role of government watchdog, the press vigorously endorsed a thread of presidential foreign policy doctrines and ensuing military endeavors abroad," Hallock said. "During the crucial period of buildup to war, the press abdicated its responsibility to the citizens and the democracy in its alliance with administration sources of information to support administration foreign policy militarism beginning with Korea and lasting through the present day."
Gateway Journalism Review analyzes mass media in the Midwest and throughout the U.S. The publication reviews journalism, new media, photojournalism, advertising, public relations and entertainment media to promote credible and fair media coverage.
Peter Lang Publishing released The Press March to War this spring as part of its "Mediating American History" series.
Next month the publisher will feature the book among its new releases at the Association for Education in Journalism and Mass Communication's annual conference. Hallock will attend the national event Aug. 9-12 in Chicago.
More than 2,000 media professionals and journalism and mass communication educators participate in the AEJMC conference annually. The event is one of the largest of its type in the world.
• School of Communication director authors The Press March to War