more news
Students to Create Communications Plan to Promote Tourism in Macedonia
Friday, April 26, 2013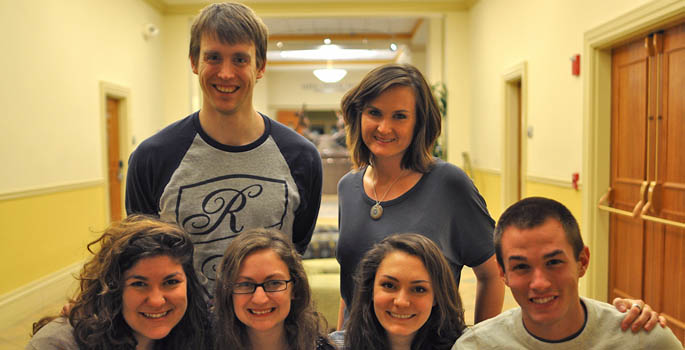 Point Park University "Pioneer 6" students selected to work on Project Ohrid/Struga, pictured above from left, back row: Rob Wilhoit (account executive) and Jamie Borzik (PR specialist). Bottom row: Zoë Sadler (creative director), Jamie Russell (photographer), Keri Rouse (copywriter) and Jordan Williams (designer).
School of Communication students will travel abroad to Ohrid, Macedonia this summer to develop an integrated marketing communications plan to promote tourism for the Ohrid/Struga region in Macedonia.
Six students were selected to spend eight weeks working on "Project Ohrid/Struga," a joint venture between the School of Communication and the Multilingual and Multicultural Harmony of Macedonia.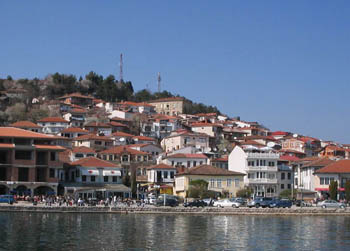 Ohrid, Macedonia
Keri Rouse, a senior interdisciplinary designed major with a concentration in communication and psychology, is excited for the opportunity to apply what she has learned in the classroom while working on this project.
"I believe coming up with a media plan to increase tourism in Ohrid and Macedonia as a whole will pose challenges and opportunities for us to learn," she said. "I am looking forward to this trip, not only because this is my first experience traveling abroad, but because everything we have learned and researched about Macedonia shows that it is a wonderful destination to travel to. I hope we can excite others to travel there."
The team is charged with designing menus, business cards and logos, as well as conducting workshops, all in an effort to support tourism efforts for the Ohrid/Struga area.
Johan Yssel, Ph.D., associate professor of public relations and advertising and director of the IMC program, and Stephen Grebinski, visiting assistant professor of photography, will travel with the group.
According to Yssel, the idea for this project stemmed from a recent vacation to Ohrid when he met Vesna Palmer, director of Multilingual and Multicultural Harmony, a non-profit organization. He questioned why there were so few tourists during the month of May, and was assured that this was not the case in July and August, the tourist months, when most visitors arrived. He pointed out to Palmer that tourists can be found elsewhere in Europe from May until October, and could not see why this couldn't be the case with Ohrid.
"I am not aware of any other School of Communication, or university for that matter, who takes students abroad, lets them work there, and where the work that students create will be used by the organizations with whom they are cooperating," said Yssel.
The students will present their IMC plan to local businesses at the Inex Gorica Hotel during a dinner reception on July 26.
Heather Starr Fiedler, Ph.D., associate professor of multimedia and chair of faculty, will attend the group's presentation and present a workshop on social media.
"This is such a fantastic learning opportunity for these students," she said. "To have this kind of real-world experience while still in school, coupled with the opportunity to travel abroad for such a long stay, will certainly be life-changing."