more news
Washington Post Reporters to Discuss Race, Local News Media
Tuesday, September 20, 2016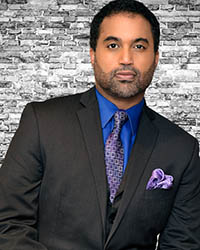 Keith Alexander
The week that the Pittsburgh Black Media Federation sent out its surveys on diversity in local news media, former WTAE-TV news anchor Wendy Bell posted a comment on her Facebook page about a March 9 Wilkinsburg shooting that sparked debate on racial sensitivity in local journalism.
The Media Federation will release preliminary results from its survey Sept. 21, when it hosts the event "Press Forward: A Discussion of Race, Diversity & Inclusion in the Pittsburgh News Industry" from 6:30-8:30 p.m. in Lawrence Hall 200 at Point Park University.
"It's something we've been talking about for some time," said Letrell Crittenden, assistant professor of communication at Robert Morris University, and co-chair of the Media Federation's diversity committee. "We've been hearing concerns from our members for years that something of this nature needed to happen."
The event at Point Park University features two African-American Washington Post reporters who cover issues of race, and it is part of several grand opening events being held at the new Center for Media Innovation.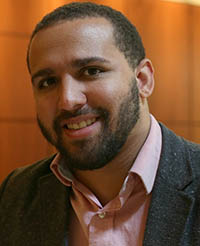 Wes Lowery
"We want to make ["Press Forward"] a series of events focusing on diversity and lack of diversity in media, its effects on coverage and what we can do better," said Tory Parrish, president of the Media Federation and Trib Total Media reporter. "We want to learn from each other. We want to bring everyone together, newsroom leaders, reporters and the public, too. We want them to weigh in as well."
While minorities comprise 35 percent of the adult population in the United States, they make up only 22 percent of local television newsroom employees and only 13 percent at local daily newspapers, according to a 2015 Pew Research Center survey.
Washington Post reporters Keith Alexander and Wes Lowery, members of a Pulitzer-prize-winning team that covered racial bias and police shootings, will headline the evening. They will be joined by a panel of local reporters to discuss diversity among journalists and news coverage in Pittsburgh.
Alexander, originally from Homestead, got his start at the Media Federation's high school journalism workshop.
"It helped me in many, many ways. It gave me self confidence, and it also introduced me to people who were around my age who also had the same goals and aspirations," Alexander said. "I was also introduced to adults who were doing it every day, who took time out to help me along. I got my first job as a result of the workshop."
Alexander, an African-American journalist, said he is sometimes shocked at the lack of diversity in news media.
"Even to this day I'm amazed when I go on big stories, and I'm the only black person covering it," Alexander said. "I find that amazing with the number of journalism outlets there are. … When we get hired that's one fight, but once we get hired, it's another fight to make sure we're included at the table for the big stories. Some people are automatically included."
Alexander said that when he comes home to Pittsburgh, he's still concerned by the lack of African-American anchors on local TV news.
"It's very disappointing to me, and I don't mean weekends," he said. "I mean during the week when it really matters."
Crittenden says that after PBMF releases its preliminary survey results at its Sept. 21 event, the organization will continue to collect data about people of color in various local newsrooms, including print, television, radio and online outlets, and take a look at how and when those outlets devote coverage to communities of color in Pittsburgh.
"We also want to take a look at college journalism programs and look at their levels of diversity," Crittenden said. "The other thing we've started doing is interviewing reporters for their perceptions of what's happening inside of newsrooms. … I think it's just the start of a conversation regarding what are the best practices dealing with diversity issues."
Learn More
Learn more about Point Park University's new Center for Media Innovation, as well as School of Communication undergraduate and graduate programs.
Article by Ashley Murray, an M.A. in media communication student/graduate assistant for the Center for Media Innovation
More About: student workshop, high school programs, WTAE, Center for Media Innovation