more news
WPPJ Partners with Pacifica Radio Network
Thursday, August 29, 2013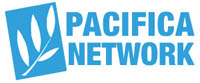 WPPJ, Point Park University's student-run radio station, has partnered with Pacifica Radio Network, the oldest non-commercial broadcast network in the United States.
This new partnership provides WPPJ staff members the opportunity for their news reports to broadcast on Pacifica Radio Internet and broadcast member stations.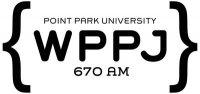 "Becoming an affiliate of Pacifica provides the opportunity for Point Park University's School of Communication students to produce broadcast content on a national and international stage," said Steve Hallock, Ph.D., director of the School of Communication. "It will enable them to strengthen their portfolios with real-world experience for when they enter the job market. Plus, it adds one more voice of national and international news content, in a social justice context, to the Pittsburgh media marketplace of ideas. Pacifica's 'Democracy Now' is a popular example of this kind of programming."
This new affiliation also allows WPPJ to broadcast Pacifica Radio Network programming.
Pacifica Radio is renowned for cutting edge grassroots journalism and arts, as well as broadcasting a variety of viewpoints that are otherwise unavailable in mainstream media.
Learn More
School of Communication
Student Media and Organizations
Request Information
Apply Online Free