more news
Alumni profile: Kevin James Doyle, Actor, Comedian and Writer
Wednesday, October 16, 2013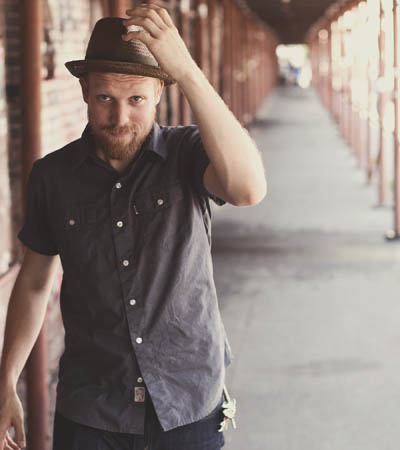 Meet Kevin James Doyle
Degree Earned: B.F.A. in musical theatre, 2008
Job Title: Actor, comedian and writer, How 2 B A New Yorker
Hometown: Columbus, Ohio
Now Living In: New York City
High School: Hoover High School
Hobbies/interests: Stand-up comedy, running and film
Did Point Park's Downtown Pittsburgh location influence your decision to attend the university?
Absolutely. I loved the Downtown campus. It was a good transition from the suburbs to Downtown Pittsburgh to New York City.
I went to Point Park as they were expanding Downtown, and every year there was more space and new buildings. It was easy to make friends and it felt like we were all going through a common experience, no matter the major.
How did your Point Park experience prepare you for your career?
I had done three plays before going to school at Point Park. I liked theater and clowning around, so any technique, training, ambition or business acumen comes from my Point Park experience.
I may have had talent when I got to Point Park, but I would have had no idea how to go about being an actor. I can confidently say from day one in New York I felt prepared. I booked my first national tour the second week I was in New York and got my equity card.
I started writing comedy and performing stand-up comedy because of a master class with Jimmy Miller at Point Park when he said, "My only piece of advice to comedians and performers is to generate your own material." That is what has led me to the most success in my career. The training I received at Point Park gave me the tools I needed to know how to write and perform my own material.
What is How 2 B A New Yorker and what's your role in it?
It's a hilarious homage to the greatest city in the world. The goal is to touch on every single aspect of New York in 65 minutes.
I couldn't be more thrilled to have written a show that has been this successful. It makes me want to tell other performers to just write, write, write. I also play about 25 different roles in the show.
What are your career goals?
I would like to perform stand-up comedy on late-night TV, work in film and TV and I hope to continue writing. I have said this since the day I graduated from Point Park that my goal is to pay my bills doing what I love. And I do that now and I have for almost four years. My goal is to work hard and see where it takes me.
More About: musical theatre, theatre, alumni, success story