more news
Alumni Profile: Meet Rebecca Markuson, Art Department Coordinator, "The Chair" Series
Friday, September 26, 2014
Alumna Rebecca Markuson provides a behind-the-scenes look at her role as art department coordinator.


Meet Rebecca Markuson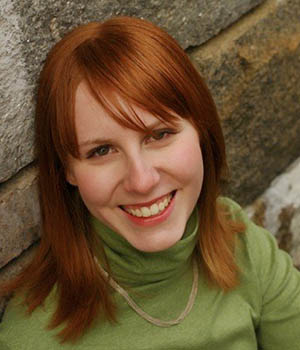 Job title: Art Department Coordinator, "The Chair"
Degree earned: B.A. in Cinema Arts, 2012
Hometown: Framingham, Mass.
High School: Framingham High School
Describe your role working on "The Chair."
I focused on the logistical needs of the art department and coordinated the things we needed for any given day of shooting.
What is it like to working professionally with Point Park on this project?
I've worked with a number of my current co-workers on projects since graduating, so transitioning into this one was easy.
Aside from this experience, what other projects have you worked on since graduating from Point Park?
I've stayed in Pittsburgh and worked on a few of the movies and television series in town, some smaller projects, and various short films and promos. I've also worked on larger projects such as the independent film, "The Lifeguard," where I worked as the production coordinator, and "Those Who Kill," an A&E television series where I served as office assistant on the pilot and production secretary on the full series.
How did your Point Park experience prepare you for your career?
The cinema program gave me the opportunity to learn a number of different roles and how each of those roles works together to make a film, television show, commercial, etc. That guidance, combined with my professors who helped to mold my strengths, constructively recognize my weaknesses, and support me with their own knowledge and experience, allowed me to graduate with a great deal of confidence. By the time I graduated, I had a job lined up on a television show and have continued to work since.
Why did you choose to attend Point Park?
I started as an undecided major with an interest in cinema. Once I started making friends in the cinema department and got involved in their freshman projects (and visited a few of their classes), I realized that this was the program for me.
What advice do you have for prospective students?
Soak up everything you can and pay attention to the things that excite you, the accomplishments you are most proud of, and the failures that hurt the worst. That is what is going to guide you through your career. And don't assume you can't do something you've never tried. You'd be surprised what you're capable of!
More About: alumni, cinema arts, The Chair