more news
Alumnus Directs 'The Producers' for Conservatory Theatre Season Lineup
Monday, July 2, 2012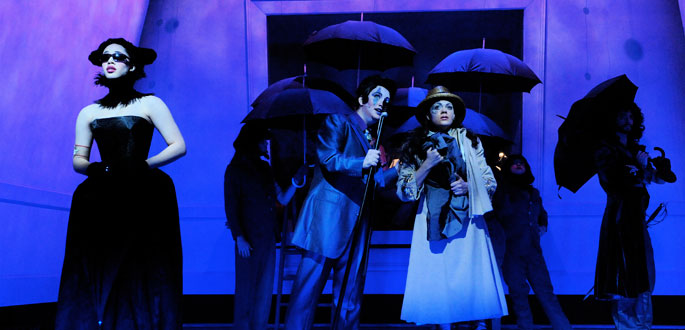 Point Park University Conservatory Theatre Company staged Illyria during the 2011-2012 season.
Alumnus and Broadway veteran Tomé Cousin returns to Point Park this fall as director and choreographer for the Conservatory Theatre Company's opening production, The Producers.
The 2012-2013 season begins Oct. 19 and runs through April 21 at the Pittsburgh Playhouse. Audiences will experience timeless stories told by the students in Point Park's Conservatory of Performing Arts program. The season includes: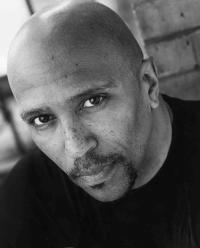 Tomé Cousin
Related links
Theatre Arts program
Facilities
Conservatory application requirements
The Producers
Book by Mel Brooks and Thomas Meham, music and lyrics by Mel Brooks
Directed and choreographed by Tomé Cousin, guest artist
Oct. 19-28, 2012 at the Rockwell Theater
Scheming partners Max Bialystock and Leo Bloom think they know how to make money on Broadway: fund a flop on the cheap and make off with the extra cash. No journey down the Great White Way would be complete without kitschy dance numbers, romantic interludes and over-the-top personalities; Mel Brooks delivers all of this, with a strong dose of humor.
Seven Guitars
By August Wilson
Directed by Jade King Carroll, guest artist
Nov. 9-18 and Nov. 29-Dec. 2, 2012 at the Studio Theater
It's 1948 and Floyd "Schoolboy" Barton, fresh out of jail, has an opportunity he won't let himself pass up: a studio has asked him to travel to Chicago and cut some records. Unfortunately, his unexpected musical success doesn't make up for his errant past. Seven Guitars, the seventh play written in August Wilson's decade-by-decade Pittsburgh Cycle, uses dark humor and flashbacks to paint a rich picture of the African-American struggle for identity and self-acceptance against the backdrop of racial prejudice.
The Crucible
By Arthur Miller
Directed by Shirley Tannenbaum, acting faculty
Dec. 7-16, 2012 at the Rauh Theater
The hysteria and intolerance of the Salem Witch Trials of the 1690's provide the setting for this Arthur Miller classic. When a mysterious illness affects a teenage girl, the family looks for someone or something to blame. Suggestions of witchcraft made by the jealous, conniving Abigail Williams throws this town into a frenzy of accusations.
Chess
Book by Richard Nelson, lyrics by Tim Rice and music by Bjorn Ulvaeus and Benny Anderson
Directed by Scott Wise, assistant professor
Feb. 22-March 3, 2013 at the Rockwell Theater
In the midst of the Cold War, Freddie Trumper of the United States and Anatoly Sergievsky of the Soviet Union face off in a world championship chess tournament. The two men, with the reputation of their countries at stake, prove weak in the face of love and loyalty.
The School for Scandal
By Richard Brinsley Sheridan
Directed by Alan Stanford, guest artist
April 12-21, 2013 at the Rauh Theater
The School for Scandal is widely considered a comic masterpiece of the Restoration Period with witty dialogue, hidden identities, and appropriately scandalous, slanderous and scheming characters. This comedy of manners still feels fresh after 235 years.
Ticket information
Season subscriptions are available now ($50 - $70). Those who purchase three subscriptions get the fourth free. To order, contact the Pittsburgh Playhouse box office by phone 412-392-8000 or online www.pittsburghplayhouse.com. Single tickets will be available for purchase on Sept. 4 ($18 - $20).