more news
Cinema Arts and Photography Student, Spain Native Interning for The Fred Rogers Company
Tuesday, July 5, 2016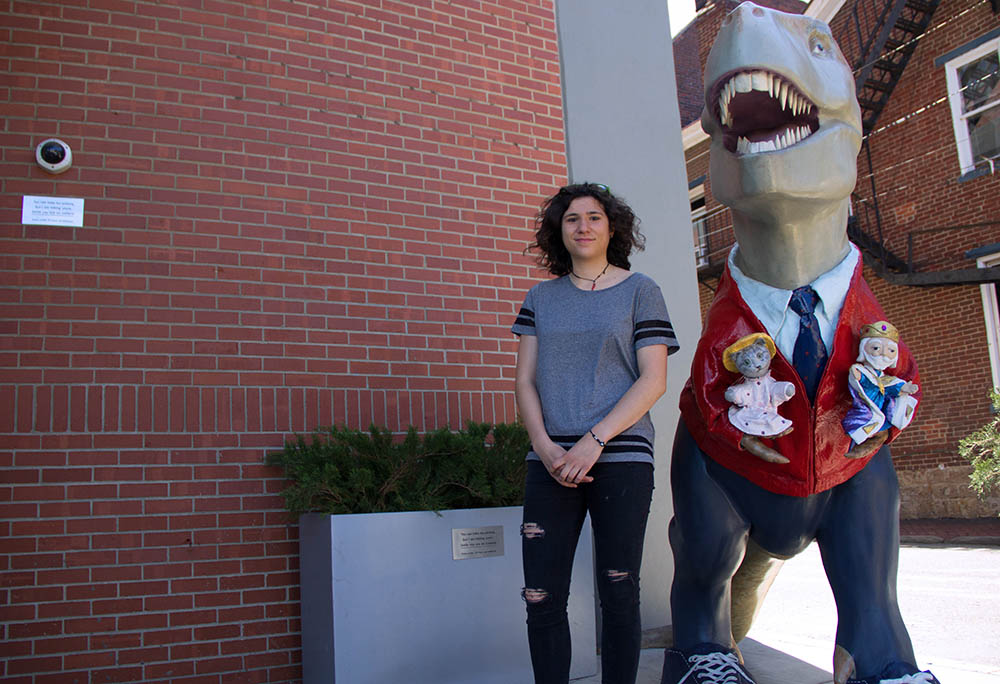 Meet Julia Pamies
Internship: Assistant Editor, The Fred Rogers Company
Major: Cinema Arts
Minor: Photography
Graduating: May 2017
Hometown: Reus, Spain
High school: IES Gabriel i Ferrater (Reus, Spain) and EF International Academy (Tarrytown, N.Y.)
Hobbies/interests: Photography, ecology, fitness and film editing
LinkedIn: Julia Pamies
Instagram: Sevenjulias
How did you land your internship with The Fred Rogers Company?
My professor, Cara Friez, encouraged me to apply because she knew that I am interested in learning more about being a film editor.
Tell us about the work you are doing as an assistant editor.
I mainly work on children's cartoons that air on PBS - Odd Squad, Peg + Cat and Daniel Tiger's Neighborhood. I select small clips and images for the website, transcribe videos and files from DVDs, as well as any other tasks as assigned.
What have you enjoyed the most at this internship?
Getting to pick small clips for the PBS Kids website is so much fun. Even though I still enjoy watching cartoons, I have to remember to change my mindset and think about what children would like to see.
What factors led you to pursue your undergraduate degree at Point Park?
I was really interested in Point Park's cinema program because one of my high school teachers recommended it. Coming from New York, I didn't want to stay in a city that was that hectic, competitive and expensive. Pittsburgh was my best option because even though it's still a big city, it seems like I could easily find more opportunities and learn more about the American culture.
Why would you recommend Point Park to a prospective student?
Pittsburgh is a such a great city to live and learn in. From a filmmaker's perspective, I have always found projects to work on and there's plenty of arts and cultural events happening in the city. It's a great location for artists! In addition, Point Park is a very liberal university. There are many different backgrounds, personalities and a mix of cultures.
What are your career goals?
For the moment, I'm planning to move to New York (or maybe Los Angeles, Calif.) but wherever I go, I would love to be a film editor and continue my side business as a photographer.

Photo by Shayna Mendez, senior photojournalism major
More About: cinema arts, cinema production, photography, internships, international, Downtown Pittsburgh, Conservatory of Performing Arts