more news
Cinema grad assisting producer on 'Transformers 3'
Thursday, April 15, 2010
Katie Woolridge landed position via internship with Pittsburgh Film Office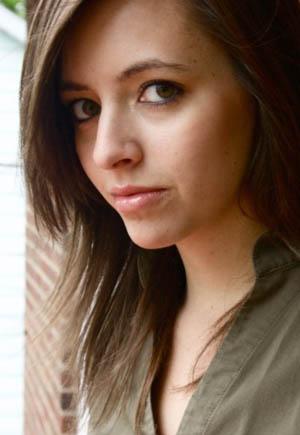 Katie Woolridge, a member of the Cinema Arts Class of 2008, is currently working as producer Ian Bryce's assistant for Transformers 3. Bryce has produced all three Transformers movies, in addition to Spider Man, Saving Private Ryan, Speed and numerous other films.
"Ian is an incredible producer to work for," said Woolridge. "He is highly professional and extremely good at what he does. I'm constantly learning new things from him."
Her duties include managing Bryce's schedule, answering phone calls, drafting memos, and generally assisting him. In addition, she hopes to be able to continue to work with Bryce and associate producer Michelle McGonagle in the future.
Woolridge got the job after Dawn Keezer, the director of the Pittsburgh Film Office, sent her resume to Bryce and McGonagle. She had interned and freelanced with the office during her sophomore year at Point Park.
"My cinema skills have definitely been helpful while working at this job," Woolridge said. "I've used my computer skills, editing knowledge and some aspects of advanced producing."
Her best advice for students is to take advantage of the numerous opportunities that the city has to offer, particularly the films that are shot in Pittsburgh. This includes getting involved at the Pittsburgh Film Office or Nancy Mosser Casting.
"The entertainment industry is about who you know. If you can start networking and making good contacts while in college then you'll be ahead of the game when you graduate," said Woolridge.
Article by Meagan Stroud, junior advertising and public relations major