more news
Conservatory Theatre 2014-2015 Season Announced
Tuesday, July 8, 2014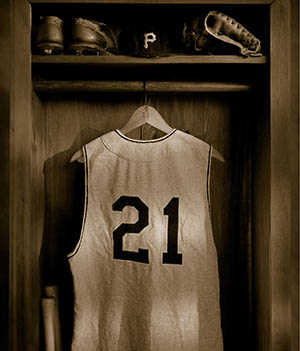 Point Park University's Conservatory Theatre Company will produce five works, including the world premiere of a new musical about the life of the legendary Pittsburgh Pirates Hall of Famer Roberto Clemente.
The 2014-2015 season begins Oct. 17 and runs through April 26, 2015 at the Pittsburgh Playhouse, the performing arts center of Point Park and the Conservatory of Performing Arts. At the Playhouse, Conservatory students have the unique opportunity to work in a professional setting while learning their craft.
The season includes:
"21"
Book, music and lyrics by Alki Steriopoulos
Directed by Richard Sabellico
Oct. 17-26, Rockwell Theatre
"21" tells the compelling story of the unparalleled life and death of baseball legend, Roberto Clemente, as well as the three women who were instrumental in making Clemente the man he was - his mother, Doña Luisa, his wife, Vera, and his doting sister, Anairis.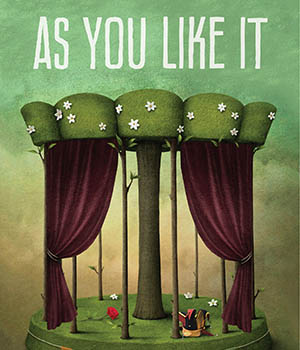 As You Like It
By William Shakespeare
Directed by John Amplas, professor and associate artistic director of The REP
Nov. 7-23, Studio Theatre
A favorite among audiences, Shakespeare's pastoral comedy, which features one of the most often-quoted speeches - "All the world's a stage" - follows Rosalind as she flees her uncle's court with her cousin Celia and the court jester, Touchstone, to find safety and love in the Forest of Arden.
Urinetown
Book by Greg Kotis, music by Mark Hollmann, lyrics by Kotis and Hollmann
Directed by Zeva Barzell, associate professor and musical theatre coordinator
Dec. 9-14, Rauh Theatre
Set in an undisclosed town where a 20-year drought has made private toilets unthinkable, Urinetown is a hilarious, irreverent and poignant musical about greed, corruption, love and revolution.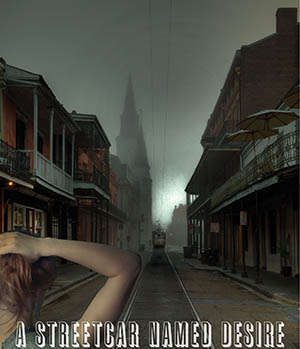 The Boy Friend
Book, music, and lyrics by Sandy Wilson
Directed by Jack Allison, assistant professor
Feb. 27-March 15, Rockwell Theatre
Set on the French Riviera during the Roaring Twenties, The Boy Friend premiered on the West End in England in 1953 and ran for more than 2,000 performances. It premiered the following year on Broadway and was revived in 1970. A film version, starring Twiggy and directed by Ken Russell, hit theaters in 1971.
A Streetcar Named Desire
By Tennessee Williams
Directed by Martin Giles
April 17-26, Rauh Theatre
Tennessee Williams' sultry, steamy classic needs no introduction. One of the greatest plays of the 20th century, this 1948 Pulitzer Prize-winner opened on Broadway with a cast that featured Marlon Brando, Jessica Tandy, Kim Hunter and Karl Malden. In 1951, most of this cast - Vivien Leigh replaced Tandy as Blanche - and director Elia Kazan turned Williams' play into an unforgettable film.
Ticket Information
Season subscriptions, which save patrons up to 35 percent off single ticket prices, are available now. Five-show season packages are $50-$70. Those who purchase three subscriptions get the fourth free. Single tickets are $18-$20 and go on sale at 10 a.m., Tuesday, Sept. 2. To order tickets, contact the Pittsburgh Playhouse box office at 412-392-8000, or visit www.pittsburghplayhouse.com.
More About: Pittsburgh Playhouse, musical theatre, Conservatory Theatre Company, acting