more news
Conservatory Theatre Company presents The Time of Your Life
Wednesday, January 5, 2011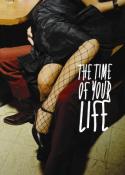 Point Park University's Conservatory Theatre Company presents The Time of Your Life by William Saroyan at Point Park University's Pittsburgh Playhouse Jan. 28 through Feb. 6. A preview performance is open to the public on Thursday, Jan. 27. It is directed by theatre professor John Amplas.
Saroyan wrote that "The Time of Your Life is a play of our time. The people in the play are people you are likely to see any day in almost any part of America, certainly at least in certain kinds of American places." Seventy years being the first drama to win both the Pulitzer Prize for Drama and the New York Drama Critics Circle Award, it's just as true.
Brilliant, funny and truthful, it all happens, for the most part, in Nick's Pacific Street Saloon, a seedy bar near the San Francisco waterfront. Colorful characters populate the dive, taking the audience on an adventure of love, friendship and the search for the meaning in life.
The Time of Your Life opens Friday, Jan. 28 and runs through Sunday, Feb. 6, 2011. Performances will be held Thursdays through Saturdays at 8 p.m. and Saturdays and Sundays at 2 p.m. Tickets range in price from $18 to $20 and can be purchased by calling the Pittsburgh Playhouse box office at 412-392-8000 or online at www.pittsburghplayhouse.com.