more news
Conservatory Theatre Company to stage 'Twelfth Night'
Sunday, November 27, 2011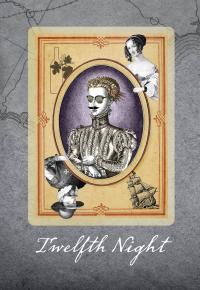 Point Park University's Conservatory Theatre Company presents Shakespeare's Twelfth Night, directed by Bridget Connors, Dec. 9 - 18, 2011 at the Pittsburgh Playhouse.
Tossed ashore in a shipwreck, Viola masquerades as a man, becomes a trusted confidante of the Duke and finds herself in the middle of a triangle filled with mistaken identity, secret love and plenty of merriment. Perhaps Shakespeare's most festive comedy, Twelfth Night features debauchery, trickery and general marauding by a colorful crew of miscreants, this time around set in the 1920s in the Hamptons. The play's themes are often referenced in more contemporary works, including the films Shakespeare in Love and She's the Man, as well as the musical, Illyria, which the Conservatory Theatre Company presented in November.
Scenic design is by Gianni Downs, costume design is by Don DiFonso, lighting design is by Adam Salter, sound design is by Steve Shapiro, and original music is by Melissa Yanchek.
Twelfth Night runs from Dec. 9-18, Thursday through Saturday at 8 p.m. and Saturday and Sunday at 2 p.m.; a preview performance is open to the public on Thursday, Dec. 8. Tickets range in price from $18 to $20 and can be purchased by calling the Pittsburgh Playhouse box office at 412-392-8000 or online at www.pittsburghplayhouse.com. Student tickets are available for $7-$8; group and senior discounts are also available.
The "pay what you will performance" will be on Saturday, Dec. 10 at 2 p.m.