more news
Conservatory Theatre opens season with 'A Chorus Line'
Monday, October 17, 2011
Point Park University's Conservatory Theatre Company presents A Chorus Line at the Pittsburgh Playhouse Oct. 21 through Oct. 30. A preview performance is open to the public on Thursday, Oct. 20. A Chorus Line is written by James Kirkwood and Nicholas Dante with music by Marvin Hamlisch (Point Park University's 2011 distinguished master artist in residence) and lyrics by Edward Kleban; it is directed and choreographed by Danny Herman (a member of the show's original Broadway cast) with music direction by Michael McKelvey.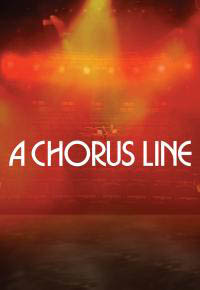 Drama. Angst. Optimism. Backstage at a Broadway audition, hopefuls bare their souls, songs and dance moves in one of America's most beloved musicals. A Chorus Line first hit the stage in 1975, winning nine Tony awards and a Pulitzer Prize before becoming one of the longest-running shows ever on Broadway.
This special performance, which pays homage to the 1975 original, features the return of Danny Herman, Mike in the original Broadway production, as director and choreographer, as well as Marvin Hamlisch, the show's award-winning composer and distinguished master artist in residence this year at Point Park University. Hamlisch will also be holding various workshops for the students at Point Park later in the year.
Herman is a Pittsburgh native and a well-known Broadway performer. He has appeared in numerous shows including Contact, A Chorus Line (Mike), Leader of the Pack, Song and Dance, Big Bad Burlesque (off-Broadway), and Die Soldaten (NYC Opera). Herman has directed and/or choreographed world premier musicals and Broadway musical classics all over the country.
The Conservatory Theatre Company's production features scenic design by Lindsey B. Mayer, costumes by Michael Montgomery, lighting by Andrew David Ostrowski, and sound by Steve Shapiro.
A Chorus Line opens Friday, Oct. 21 and runs through Sunday, Oct. 30. Performances will be held Thursdays through Saturdays at 8 p.m. and Saturdays and Sundays at 2 p.m. Tickets range in price from $18 to $20 and can be purchased by calling the Pittsburgh Playhouse box office at 412-392-8000 or online at www.pittsburghplayhouse.com.