more news
Conservatory Theatre stages musical 'Light in the Piazza'
Tuesday, March 23, 2010
Students present captivating story of passion, romance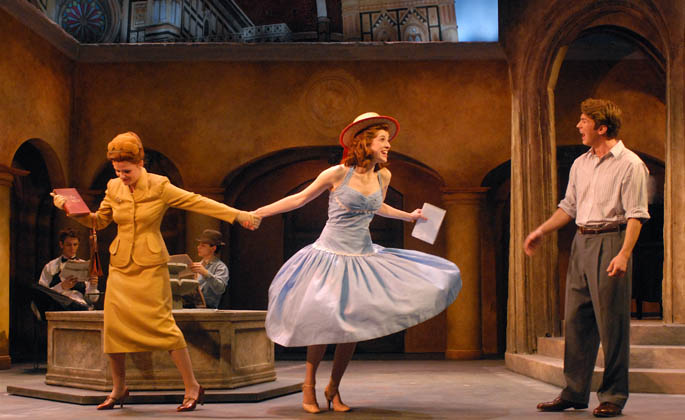 Point Park University's Conservatory of Performing Arts is dedicated to providing a quality, well-rounded experience for both the students of the Conservatory and the audience members at Point Park University's Pittsburgh Playhouse. This year's Conservatory Theatre Company season was no exception, with a variety of works such as the Greek drama Antigone; Rodgers and Hammerstein's classic musical Carousel; the farce Room Service; and the world premiere musical Time After Time.
The Company is proud to end the season with the contemporary musical, The Light in the Piazza.
Winner of six Tony Awards, this soaring musical will whisk audiences away into a captivating tale of passion and romance set in ever-alluring Italy. The Light in the Piazza is the enchanting story of Margaret Johnson, who is travelling the Tuscan countryside with her daughter, Clara. Their vacation takes a twist when Clara falls in love with young Fabrizio. Although they are determined to marry, Margaret strongly opposes the union for reasons that remain unknown. She must decide if she will risk revealing the truth that could threaten her daughter's happiness, or let love save the day.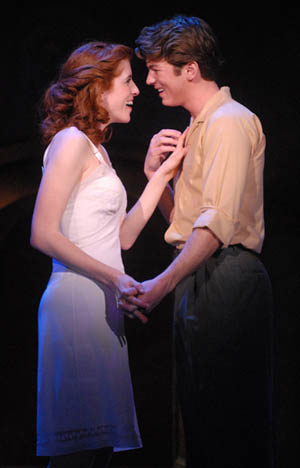 "It's a gorgeous story," said Katie Sexton, a junior musical theatre major playing the role of Margaret.
The Light in the Piazza (book by Craig Lucas and music and lyrics by Adam Guettel) premiered at the Vivian Beaumont Theatre in New York City in 2005. It won the 2005 Tony Awards for Best Original Score, Best Actress in a Musical, Best Orchestrations, Best Scenic Design of a Musical, Best Costume Design of a Musical and Best Lighting Design of a Musical, in addition to being nominated for five other Tonys. It was also nominated for eleven Drama Desk Awards, of which the musical won five. The Light in the Piazza is directed by Point Park faculty member Scott Wise with music direction by Camille Rolla; choreography by Jeremy Czarniak; scenic design by Michael Thomas Essad; sound design by Zachary Brown; projection design by Jessi Sedon; and lighting design by Andrew David Ostrowski and Christopher Staebell.
"It's definitely one of the best-written shows in the last 20 years," said Katie.
The Light in the Piazza'sinspirational reputation is not without cause, given the power of the realistic emotions portrayed in the story. It is a tale about the struggles of trusting and letting go of the self and of loved ones.
"It really shows people who are so vulnerable and are able to let themselves into love," said Katie. "I think it's something everyone will love."
The Light in the Piazza opens Friday, March 26 and runs through Sunday, April 3. Performances will be held Thursdays through Saturdays at 8 p.m. and Saturdays and Sundays at 2 p.m., with a special added performance on Wednesday, March 31 at 8 p.m. More information and tickets are available at www.pittsburghplayhouse.com.
Video
Related links
Point Park's Theatre Program
Conservatory of Performing Arts