more news
COPA Alumna and Former Student Perform in National Tour of 'Jersey Boys'
Tuesday, November 27, 2012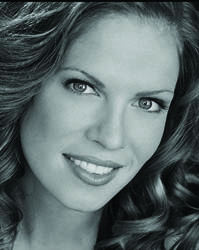 Candi Boyd
Point Park University alumna Candi Boyd and former musical theatre student Natalie Gallo, Pittsburgh area natives, returned home to perform in the first national tour of Jersey Boys at the Benedum Center. The tour was presented by Broadway Series Across America.
Boyd received her B.F.A. in musical theatre with a dance minor and a jazz concentration in 2006. She was cast as a universal swing, or understudy for all of the female roles, in Jersey Boys. While Boyd was in town for the performance, she conducted a workshop with Point Park musical theatre students and critiqued their songs or scenes.
Gallo studied musical theatre at Point Park for three years and left a year early to perform as the lead singer on a Holland America cruise ship. She was cast as Mary Delgado in Jersey Boys.
Boyd said she chose to attend Point Park because of the Conservatory of Performing Arts reputation for "getting its graduates to Broadway."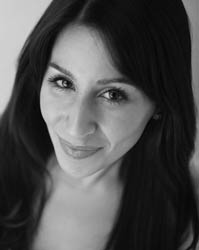 Natalie Gallo
"Finally playing the Benedum is a dream come true," said Boyd. "I came to the theater so many times as a kid and dreamed of being on that stage ... it felt so good."
Gallo credits the Point Park faculty for her success.
"Not only are the COPA teachers at Point Park brilliant mentors, they are also professional actors," Gallo said. "They know what it's like to work in the real world and gave us as much inside scoop as they could before we made the move to the big city."
When asked what their advice to students considering a career in musical theatre, Boyd remarked that you have to be willing to work hard.
"This business is hard," Boyd said. "If you want to be a performer, you have to work at it harder and longer than all the people around you."
Gallo agreed, "It's a tough business to work in, but that's what makes it so rewarding once you achieve your goal," she said. "I always tell people to stay true to yourself, go with your gut and enjoy the ride because there is nothing like it."
Learn More
Learn more about auditioning or interviewing for Point Park University's Conservatory of Performing Arts.
Photos courtesy of Broadway Across America Tour