more news
COPA Theatre Club Hosts Virtual Benefit Concert for Broadway Cares/Equity Fights AIDS
Tuesday, April 6, 2021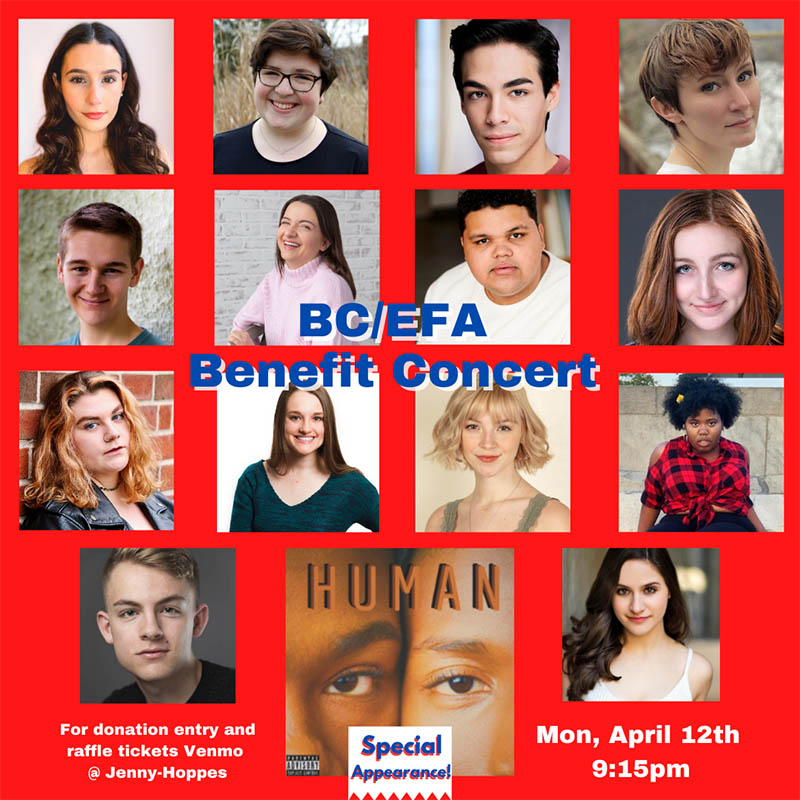 Point Park University's Conservatory of Performing Arts Theatre Club is supporting Broadway Cares/Equity Fights AIDS by hosting a virtual benefit concert April 12 at 9:15 p.m.
This student-led production is organized by Nia Bourne, a senior musical theatre major and club president, and Anna Hanson, a senior theatre arts major and representative-at-large. Hear more from Bourne and Hanson in Q&A below.
What is COPA Theatre Club's mission?
COPA Theatre Club curates events and creates a welcoming community for all theatre students at Point Park University.
Tell us more about the virtual benefit concert.
Broadway Cares/Equity Fights AIDS (BCEFA) is an organization that raises money for actors across the country. This benefit concert — Stronger Than Ever — will raise money for those who have been impacted by the effects of the COVID-19 pandemic.
What can audience members expect?
Our cast of 15 performers will share musical numbers and monologues. Plus, a special performance by a guest musical duo.
What is your fundraising goal this year?
We raised close to $4,000 last year. Let's try and beat that goal and raise $5,000 this year!
Join Us!
Monday, April 12th at 9:15 p.m.
Zoom link for the concert.
More About: acting, theatre production, musical theatre, Pittsburgh Playhouse, theatre arts, theatre, Conservatory of Performing Arts