more news
Dance major/PR & advertising minor interning with Doug Varone and Dancers Company
Friday, August 3, 2012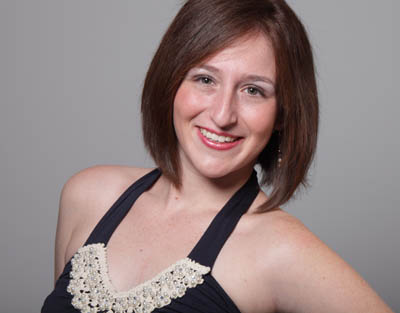 Meet Michelle Bronstein
Major: Dance
Minor: Public relations and advertising
Internship: Doug Varone and Dancers Company, New York
Expected graduation: Spring 2013
Hometown: Buffalo Grove, Ill.
Please provide an overview of your internship.
I'm responsible for two big projects this summer: putting together a press kit to advertise for the upcoming season, and researching the cost of advertising and production specs in various print magazines. I'm also in charge of updating the website, writing email blasts and assisting in keeping track of incoming donations.
Why did you choose to intern with Doug Varone and Dancers Company?
Last summer, I had the opportunity to complete the Doug Varone and Dancers Summer Intensive. I knew my next step in my training should be to learn more about the public relations components for a dance company, so I applied for this internship. It's a perfect fit to combine both of my interests.
What do you like most about your internship?
It's hard to pick just one aspect of the internship. I love coming to work because there's so much positive energy and the people that work for Doug Varone are wonderful. I get to see the company members come in and out of the office and perform on stage. Everyone here has done a great job to help make this a positive experience.
Why is your major a good fit for you?
Being a dancer is my passion. Having the chance to work on my craft every day is such an exciting learning process.
In what ways do you think this internship will help you with your career goals?
This internship combines my love for dance, and my interest in public relations. I get to experience what goes on in a professional company and make contacts with talented artists.
Anything else you would like to add?
I am so grateful to have the opportunity to learn from such talented individuals.
Photo provided by Mike Canale Photography