more news
Dance student balances studies, career as Rockette
Wednesday, December 9, 2009
Senior Erin Harold is performing in 'Christmas' tour

Every holiday season, millions of aspiring dancers attend performances by the Radio City Music Hall Rockettes. With every precise kick, the glittering costumes and lavish sets, it's no wonder that a young dancer would leave the theater with the dream of growing up and becoming a Rockette.
When Erin Harold, senior dance major, saw her first show with her parents in Cleveland, she left the theater with the determination to make her dream happen. On that two-hour car ride home to Stoneboro, Pa., Erin was dizzy with excitement after watching the Radio City Christmas Spectacular.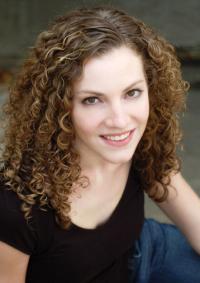 "You know what's really funny, I was this little middle-schooler watching the show, wanting to be a Rockette, and now I'm actually dancing with a girl who was onstage performing at that time," she said.
Considering the thousands of dancers who audition each year, Erin is one of an elite minority to experience the extraordinary rush of making it through the callbacks and signing a contract. She is now in her second season on the Pittsburgh/Seattle tour of Christmas Across America.
"It's amazing just because it's so challenging to get a spot like that," said Erin. "The fact that I've been able to achieve that, and that it's something I love to do, has been really great."
By taking a leave of absence from her studies at the Conservatory of Performing Arts, Erin has been able to tour with the show during the fall semester and catch up on her course requirements during spring and summer semesters. She also holds a work-study position in the Office of Graduate and Adult Enrollment.
Erin's dedication to her studies and dance career has been a good primer for the rigors of becoming a Rockette. The show's rehearsal and performance schedule is intense, not to mention the physical demands of the two-hour cardio show with hundreds of kicks. After a month of 12-hour days rehearsing in Myrtle Beach, the Pittsburgh/Seattle cast opened at the Benedum Center in Downtown Pittsburgh on Nov. 12.
However, Erin has mixed feelings about performing in Pittsburgh. While it has been very convenient for her family and friends to come and see the show, Erin has had little time away from her performance schedule. The Rockettes performed 51 shows in Pittsburgh between Nov. 12 and Dec. 6, with as many as four shows in one day.
"On a typical weekend during the season, you're at the theater from 8:30 in the morning to do your hair and make-up, visit the trainer, get warmed up and do the show," she said. "There is usually an hour or an hour and a half between the shows and they cater for us, so you eat really quickly, take a nap and then refresh and re-stretch, and that repeats until about 10 or 10:30 at night, so it's a long day."
During rehearsals and on tour, the Rockettes stay in hotel suites with private bedrooms, bathrooms and a shared kitchen. The tour ends in Seattle on Jan. 3 and Erin will jump right back into her studies at Point Park. She's hoping to graduate on time in the spring.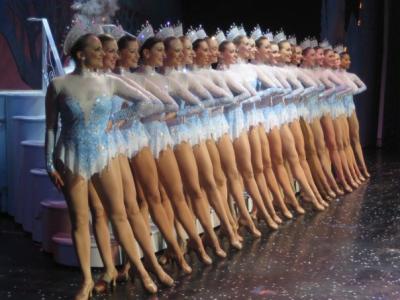 Erin's journey as a dancer at Point Park started several years before her freshman year because she attended the University's International Summer Dance program as a high school student.
"When it came down to it, I realized that Point Park offers more of a variety than other universities, especially in jazz. Most other schools focused on ballet or modern and I feel that you need to be more well-rounded," she said. "Plus it's a liberal arts college, so not only am I getting dance classes, but I'm also getting academics, which has always been important to me. So if I ever get into another field after dance, I have something to get me started," she said.
Erin also attended and eventually assisted with the Rockette Summer Intensive Program, previously held on Point Park's campus.
"Erin is a very professional young lady, and she took everything that she learned from that program and kept applying it. I think that propelled her forward to becoming a Rockette," said Eileen Grace (COPA 1981), director of the Rockette Summer Intensive Program and past director of various tours of the Radio City Christmas Spectacular. "Right away, I saw definite Rockette potential in her."
Story by Kate Beard Miller
Rockettes photos courtesy of Madison Square Garden Entertainment