more news
Faculty Profile: Meet April Daras, Associate Professor of Theatre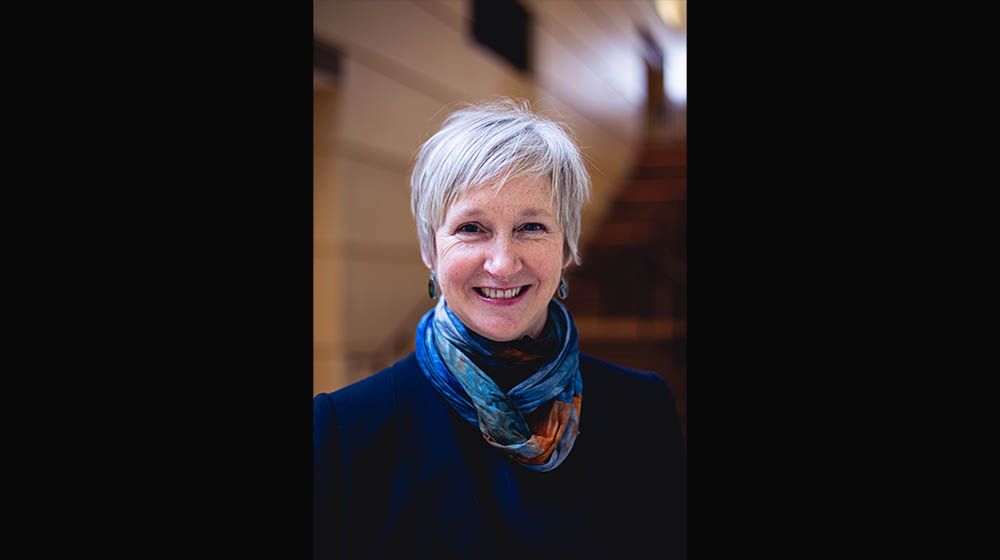 April Daras began her professional career as an actor, later discovering directing and teaching to be increasingly satisfying pursuits. As an actor, Daras performed in a number of regional theatres, as well as participated in the birth and evolution of several new plays. She is a member of Pittsburgh Playback Theatre, an improvisational theatre ensemble committed to honoring the experiences and stories of others. Her work as a director covers a range of styles and genres from classical to contemporary, experimental to commercial. New work holds a special place in her heart and she is honored to have had the opportunity to collaborate with playwrights in the development of new work.
What led you to pursue a career in theatre?
The challenge! Working in theatre challenges me to use and develop every part of myself. In making theatre, imagination, curiosity and play intersect in the act of creating. Through understanding the stories of others and utilizing empathy, I feel more connected to the world around me. Also, theatre is experiential - it not only engages the mind, but the body. It's a physical, visceral activity. It sounds cliche, but I can't imagine doing anything else.
How do you incorporate your professional experience into the classes you teach?
The most rewarding professional experiences I've had were highly collaborative, rich with meaningful content, and completed with efficiency, preparation and follow through. These qualities influence the structure and environment of my classes, as well as the work expected of students. To be successful, they have to work well with others, engage in a meaningful way, use time wisely and inspire trust.
What have you enjoyed most at Point Park?
So many things! The students, first and foremost. I feel lucky every day to be on this path with them - even for a short time - working together toward a common goal: their growth and their resilience as artists.
What can a student expect in your classes?
To be invited out of his/her comfort zone and habits of inaction; to engage with concepts and material in an active, physical and experiential way; to notice and articulate what s/he is experiencing, discovering and learning; to use imagination to animate sounds, words, and ideas, and to connect with the given circumstances of a text.
What advice do you have for a prospective student?
Keep an open mind about what is available and consider a range of options for your training. Imagine your "life in the theatre." What does it look like? Is it performance only? Or might it include teaching, or working with the community, directing, writing or producing? Point Park offers multiple paths to get you where you want to end up.
Do what you can to eliminate distractions from your training. It's a huge investment of time and money and a once-in-a-lifetime opportunity. You want to be fully prepared to leap into action, taking advantage of every opportunity. Therefore, seek support when you need it, trusting that while faculty and staff are here to hold you accountable, what they want most of all is to support your growth and success.
More About: theatre arts, Conservatory of Performing Arts, Pittsburgh Playhouse, acting, faculty