more news
Faculty Profile: Meet Jack Allison, Theatre
Friday, June 5, 2015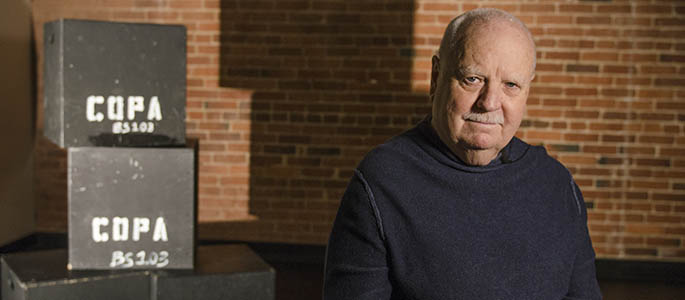 Jack Allison has directed at most of the major regional theatres in the United States, Canada and Europe. He has staged acclaimed productions in New York and has received prestigious awards for his direction. At the Pittsburgh Civic Light Opera, he served as resident director and staged more than 30 productions.
Tell us about your educational and professional background.
I think I come from a very interesting background that brings me to the place where I am now. As a child, I was an actor and loved to sing and dance. It was tough coming from a blue-collar neighborhood in New Jersey but I survived. I have a B.A. in English from New Jersey City University and an M.A. in drama from Catholic University. I also studied for my doctorate in theatre at the University of Denver. I've been teaching at Point Park for 12 years. Previously, I taught musical theatre at the School of Education music program at New York University and developed its musical theatre program.
What courses do you teach?
Musical Theatre Techniques
Directing for Musical Theatre
Period Styles of Acting
What do you like most about teaching at Point Park?
I've invested a lot emotionally and philosophically in the program in terms of its syllabus and how we train actors; I believe in it so strongly. I think Point Park University has the most outstanding curriculum for musical theatre in the country. We train our students in acting technique, musical theatre technique, private voice and dance. Point Park is also known for its amazing dance program. Our students leave Point Park with a strong sense of what it means to be a professional actor.
What inspires you in the classroom?
Innocence combined with passion. The innocence comes from the reason the students are here and what really inspires me is their passion for wanting this in their life. I always tell my students that they have inspired me because of their passion and hopefully I have inspired them because of my passion. The passion is the fuel to success. If you want it badly enough, don't let anybody bust that dream.
Related Links
More About: Conservatory Theatre Company, acting, theatre, musical theatre, Pittsburgh Playhouse, faculty, Conservatory of Performing Arts