more news
Faculty Profile: Meet Robin Walsh, Associate Professor of Theatre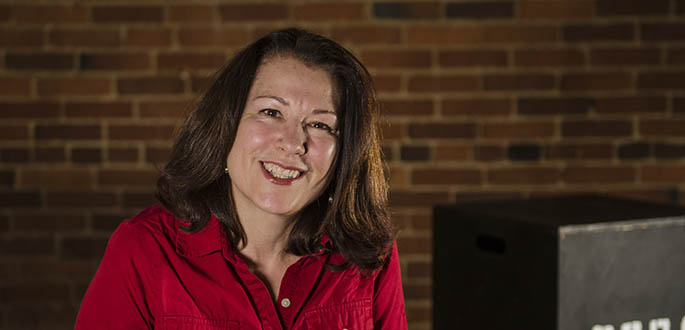 Associate Professor Robin Walsh studied acting at Point Park University and West Virginia University - earning a Bachelor of Fine Arts and a Master of Fine Arts. Her regional acting career is ongoing and helps keep her fresh as a teacher.

Why did you choose to teach at Point Park?
It's a perfect fit for a working artist and I love Pittsburgh.
What classes do you teach?
It varies from year to year. Generally acting and dialect classes, and a variety of other specialty classes as they arise.
How would you describe your teaching style?
I have a very hands-on approach to teaching. We spend more time doing than talking. I aim for a class that is both challenging and fun.
How do you incorporate your professional experience into your classes?
Every time I work professionally I learn more and make more connections. I grow as a person and that always affects what I have to offer my students. It also reminds me of what it's like to be on the receiving end of constructive criticism and how difficult it is to develop mastery in live performance.
What do you like most about teaching at Point Park?
The students and the small class sizes.
What makes Point Park's theatre program unique?
Everyone is a current working professional, which is invaluable. It's not just theory; it's ongoing industry practice. Students can see faculty work as an example. There is an Equity theatre in house. The small class size and conservatory structure truly allows students to focus on their discipline.
What internship and career opportunities are there for theatre majors?
Pittsburgh has many Equity theatres and students frequently get professional work while going to school. Print and on-camera work are also available in the region. New York is a Megabus ride away and many students travel there on the weekends to audition and see shows.
What advice do you have for prospective students?
Be flexible in your expectations and prepared to carve out your own path.
More About: theatre, faculty, acting, Conservatory of Performing Arts, Pittsburgh Playhouse