more news
Faculty Profile: Meet Zeva Barzell, Professor of Musical Theatre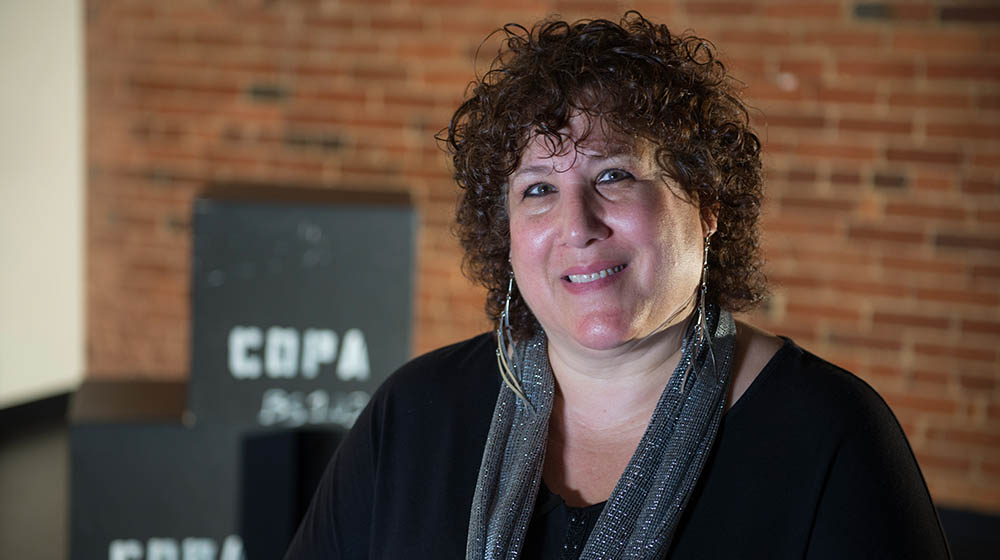 "As part of the educational process, the collaboration between instructor and student is essential. Each student is a unique individual, so as we work together, I remind them that they are the vessel through which all the characters they play will come through. To do that, it is important to be as healthy as possible in mind, body and spirit. It is important that each student understand that they are enough, that they feel empowered to tell many stories and look backward for perspective, but look forward to expanding the possibilities of telling stories in different ways and telling new stories that have not yet been told."
Zeva Barzell
Zeva Barzell, director of musical theatre and a professor at Point Park University, has a B.F.A. in acting and directing from Ithaca College and an M.F.A. in acting from the University of Illinois. In addition to her degree programs, Barzell has trained in New York City and London as well as worked professionally on stages all across the country.
How do you incorporate your professional experience into the classes that you teach at Point Park?
Everything that I bring into the classroom on daily basis filters through my own training and experience as a performer, director and choreographer. I was very fortunate in my professional career that I wanted to start teaching as a way to give back to train the next generation of artists.
What courses do you teach?
Musical Theatre Techniques
Acting
Stage Movement
Voice and Speech
What's it like teaching in Downtown Pittsburgh?
I love teaching in a city. I love the vibrancy and diversity, and I love that the Cultural District is located within walking distance to our campus. It's a great location for our Conservatory of Performing Arts students. I love being downtown because it's like a little taste of New York City.
What inspires you in the classroom?
The students continue to inspire me every day. They're passionate, they work hard and when they make those discoveries and leaps in the classroom, it's really exciting to be a part of their journey.
What messages do you aim to convey to your students?
One of the most important messages I try to convey to my students is to have a taste for excellence in their work and to really know and understand their craft. We all know it's a business, but I really try to encourage my students to be an artist first and foremost.
What advice would you offer a first-year student?
My advice to a first-year student would be to work hard, to not panic, to breathe and to trust the process.
What is your advice to a graduating senior?
Find perseverance and maintain balance in your personal and professional life. I always tell my students to make sure they fill their lives in a positive way and not to give up.
Is there anything else you would like to add?
I love living in Pittsburgh. I never thought I would want to leave my home in New York, but I have found Pittsburgh to be a terrific city. It's a great place for a young person to go to school.
More About: Pittsburgh Playhouse, theatre, Downtown Pittsburgh, musical theatre, Conservatory of Performing Arts, faculty