more news
International Student Oscar Carrillo Discusses Why He Chose Point Park
Thursday, September 20, 2012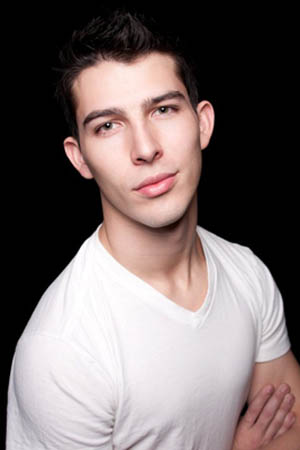 Oscar Carrillo
Meet Oscar Carrillo
Major: Dance with dual concentration in Ballet and Jazz
Minor: Business
Expected graduation: May 2014
College activities: The International Club
Hometown: San Jose, Costa Rica
High School: Conservatorio de Castella

Why did you choose Point Park?
I chose Point Park because it has one of the best dance programs in the United States. Additionally, the dance facilities at Point Park are some of the best in the country.
Why is your major a good fit for you?
The dance program has given me so many opportunities to learn from amazing dancers and choreographers from around the world. I've been challenged to levels that I never knew I could reach.
What challenges have you faced as an international student?
Missing my family and friends back home. It's good to know that I have their support to achieve my educational goals and dreams.
What's one of your favorite things about going to school in Downtown Pittsburgh?
The proximity and closeness to the Cultural District, as well as how easy it is to find things to do and places to go.
What advice do you have for prospective international students?
Don't be scared of the unknown, and understand that the faculty and staff at Point Park are always willing to help make the transition to the college experience a lot smoother.
Anything else you would like to add?
Point Park has taught me to open my mind to new challenges and not be afraid of change. The teachers, students and administrators are always open to help you through this process of metamorphosis, making my college experience as an international student simply the best.
Photo by Paris Nicholson