more news
M.F.A. Low-Residency Alumnus Alan Stevens is Executive Director of Academy Theatre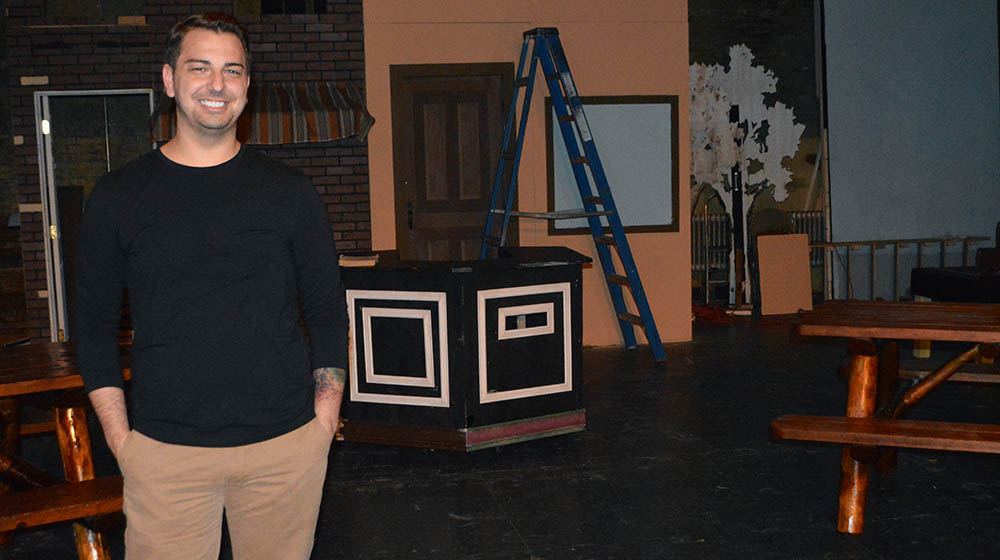 Job title: Executive Director
Employer: Academy Theatre
Degrees earned: M.F.A. in Writing for the Screen and Stage: Low-Residency, Point Park University, 2016; and B.A. in Communication Studies, Thiel College, 2009
Hometown: Harrisville, Pa.
High school: Moniteau High School
Now living in: Greenville, Pa.
Hobbies/interests: I have always had an interest in theatre; not only is it my job, it's my greatest hobby
What factors led you to pursue Point Park's low-residency M.F.A. program?
I have always had a deep interest in theatre, especially writing. Upon graduating from Thiel I set a goal for myself to obtain a master's degree. I originally applied to an arts management program, but one day while I was surfing the web I came across the M.F.A. in writing for the screen and stage at Point Park. After reading about the program, I realized that writing is my passion and I needed to pursue it. I applied and was accepted.
How did your M.F.A. degree from Point Park help you advance your career?
It was the culmination of my undergraduate and graduate experiences that led me to the job at the Academy Theatre. I believe the board saw my dedication to the arts, as well my ability to manage my personal and professional life against my school schedule as a plus. In addition to this, Point Park's M.F.A. program has given me the skills I need to operate this theatre at its core, especially learning how to research and write grants.
As executive director of the Academy Theatre, how have your M.F.A. classes helped you?
The M.F.A. classes taught me how to handle a lot of things at once - and do everything with the same attention to detail. As part of our class work, we were encouraged to seek grants and apply to fellowships, which has proven useful in my job at the Academy.
Describe the teaching style of your professors.
The teaching style of the professors varied from class-to-class and person-to-person. Writing is a very organic process, and so are the classes. They allowed us the space to play and to find our voice as writers. When I started this program I had a rather strong comedic voice, as I progressed I found myself creating pieces that were very different and, at times, rather dark. The professors and my classmates provided a safe haven to nurture that and allow it to grow.
What are your career goals?
I see myself at the Academy for a long time. It is a beautiful space in a very historic town, which are two things I love - history and theatre! I want to incorporate more original works into our production season, allowing my classmates and fellow writers the chance to have their work put on a stage. In addition to this, I will be teaching a playwriting class for youth. I would love to see this class expand into the community that surrounds the theatre, allowing everyone the opportunity to create and tell their story.
Is there anything else you would like to add?
I fully believe that joining the M.F.A. program was the best thing I have ever done, it has opened doors for me that I thought would always be closed. I have met amazing writers, made wonderful connections and lifelong friends. The experience, at times, may have been challenging, but I survived and it was well worth it.
More About: Low-residency program, M.F.A. in Screenwriting and Playwriting, alumni, success story