more news
Musical Theatre Student Wins Miss Pennsylvania Teen Queen
Friday, September 14, 2012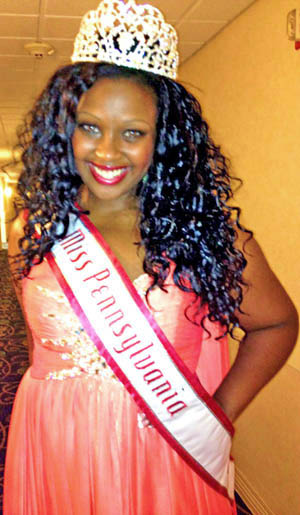 Sophomore musical theatre student Melessie Clark will compete in the National American Miss Teen pageant in Disneyland in November. She won a spot in the competition after being crowned National American Miss Pennsylvania Teen Queen on August 13.
Along with the Miss Pennsylvania Teen Queen title, Clark, a Greensburg native and graduate of Greensburg Salem High School, won a $1,000 scholarship.
Clark credits her experience at Point Park for strengthening her performance and communication skills to help her win the Miss Pennsylvania Teen Queen title.
"At Point Park, I have not only improved my performance on stage, but I have grown as a person," she said. "I've become a better actress which has helped me in my pageant competitions, strengthened my communication skills, and I am a better community volunteer because of my involvement with the Office of Campus Life as a community facilitator."
During her year of service, she will participate in community activities, meet Governor Tom Corbett, make appearances with local sports teams and continue to motivate young women to "dream big and follow their dreams."
Learn More
Learn more about the Conservatory of Performing Arts at Point Park.
Photo by Robin Sims