more news
2016 Theatre Alumnus Perris Drew Lands Role in The Bobby Brown Story on BET
Alumni Profile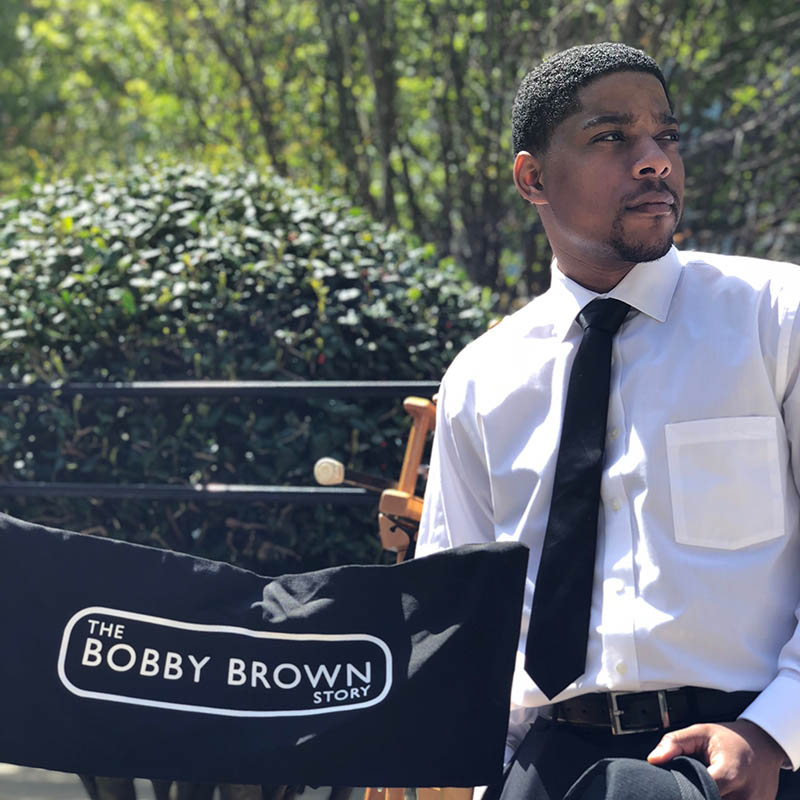 Meet Perris Drew
Job Title & Employer

Actor

Major

Acting

Graduation

April 2016

Scholarships

Artistic Achievement Scholarship

Hometown

Middletown, Del.

High School

Cab Calloway School of the Arts

Now Living In

Atlanta, Ga.
"Every professor and my entire COPA family impacted me at Point Park University. It is because of all of you that I continue to strive to be the best version of myself as an actor."
Perris Drew
Highlight your career path as a professional actor.
After graduating from Point Park University in 2016, I planned to stay in Pittsburgh for a year before moving to Atlanta, Ga. I wanted to work and save money while gaining experience in the industry. I moved to Atlanta in August 2017 and signed with Susan Fronsoe, an agent at 22Talent. Soon after, I was cast in an episode of Atlanta starring Donald Glover (season two, episode nine). It was a small role, but I shared a scene with Glover's character at a college party. It was an incredible experience. Several months later, my agent called to tell me I landed a role in The Bobby Brown Story on BET.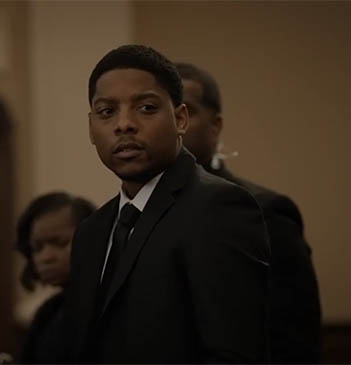 Tell us about your current role as Landon in The Bobby Brown Story.
This role has been my biggest thus far in my career, and I thank God for this amazing opportunity. I was walking to my survival job when I received the call and was immediately filled with joy. While preparing for this role, it hit me that I am playing a real person; an individual who is connected to one of the most iconic artists in music – Bobby Brown. Landon is Brown's oldest son, who aspires to make a mark in the world as his father did. He carries with him the same importance of love and family just like Brown. It's truly an honor.  
Despite the flaws of his father's legacy, Landon admires the man they call the bad boy of R&B. I researched Landon's life, but know as an actor it is my duty to find my own discoveries within the character. I analyzed the similarities of certain aspects in our lives and explored how I could best understand the obstacles he faced. 
In what ways have you grown as an artist since earning your undergraduate degree?
I am still evolving and learning as an actor. You never stop learning and that's the beauty of it. There are many ways that I've grown since graduating, though. One of the biggest things that contribute to my growth is the art of sacrifice. I understand how scary it is to sacrifice certain things, but I am also aware of the benefits. For example, sometimes you're not the overnight success you'd hope for, so there comes a time when we must sacrifice comfort and work temporary survival jobs. I've learned to accept that reality as an actor. I've highlighted such growth in myself when I accepted that reality and continue to work hard in my career. I'm inspired by Denzel Washington's quote: "Do what you gotta do so you can do what you want to do."
What advice did you share with Conservatory of Performing Arts students during your recent Skype presentation? 
I had the opportunity to Skype with students in Robin Walsh's professional seminar class earlier this month. I encouraged students to do what's best for themselves and their careers, and not to feel obligated to compromise for the likeness of their peers. There are so many key factors to consider before you take a big step in your craft. Whether it's financially, geographically or when to make a decision, do what makes sense to you. You will figure it out and the universe will help. Stay focused on your path.  
Is there anything else you would like to add?
I want to say thank you from the bottom of my heart to the Point Park University community. Every professor and my entire COPA family impacted me at Point Park. It is because of all of you that I continue to strive to be the best version of myself as an actor. I am truly inspired and extremely grateful for what you've contributed to my training and learning. Thank you for everything, I'll forever bleed green and gold!
Connect with Perris Drew
More About: Conservatory of Performing Arts, scholarships, alumni, acting, success story, theatre