more news
Regional Premiere at Prime Stage Theatre Features Point Park University Alumni and Students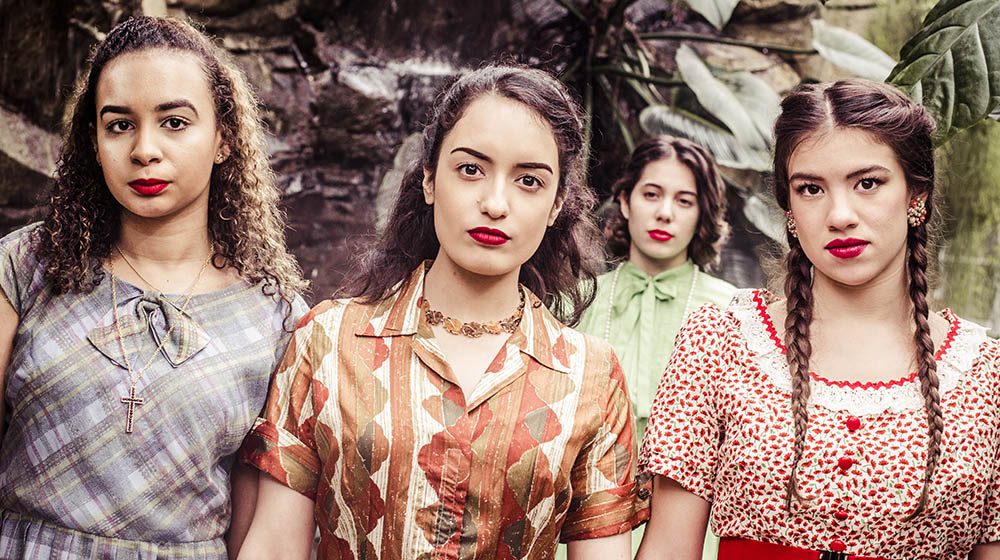 (L-R) Point Park University's Krystal Rivera, Evelyn Hernandez, Vanessa Vivas and University of Pittsburgh student Frances Tirado
"I remember my experiences as a student, and it is a real pleasure to provide opportunities for Point Park students to work at Prime Stage and watch them grow as professional artists in the business. Also, enabling them to see how theatre can serve a region and create experiences to meet a range of people who bring literature and the arts to life is me paying back for the experiences I had as a student."
Wayne Brinda, Ed.D., '72, co-founder, producing artistic director, Prime Stage Theatre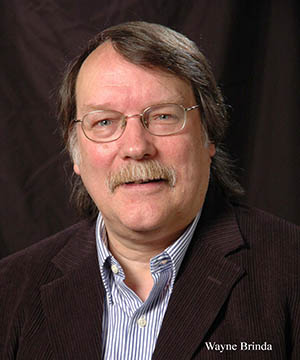 Conservatory of Performing Arts alumni and students landed roles in Prime Stage Theatre's regional premiere of In the Time of the Butterflies at the New Hazlett Theater Center for Performing Arts. Below, they discuss how the education and training they received at Point Park prepared them for professional success.
Meet Point Park Students and Alumni 
Krystal Rivera as Patria Mirabal
Degree pursuing
: B.A. in
theatre arts: performance and practices
, April 2019
High school
: Professional Performing Arts School, New York, N.Y.
Dream job
: To be able to show the world how important any kind of theatre is.
Why did you choose Point Park for your major?
I love that I have the opportunity to learn a variety of skills on-and-off stage in my major. This program allows me to select a concentration in acting and business of theatre as well as a minor in musical theatre. 
How is this experience preparing you for your career?
I love to perform and be on stage telling a story, but also enjoy sitting behind the audition table. Being able to cast actors in the show is something that I think this experience has given me.
Vanessa Vivas as Young Dede
Degree pursuing
: B.A. in theatre arts: performance and practices, May 2021
High school
: American School of Doha, Doha, Qatar
Dream job
: Writing and directing my own show, publishing a book, teaching internationally, booking a national tour or major film, among many others. 
How did you land your current role?
Because I am Latina, my friends encouraged me to audition for this Latina story. I auditioned alongside Point Park peers and I even saw Point Park faculty behind the audition table. It was a beautiful audition experience. 
What's it like being cast with Point Park students and alumni?
It's comforting and exciting to see Point Park fostering connections with professional theaters. It's an example of the fact that training is working; script analysis, movement and voice and speech are all pivotal to telling this story with justice. I hear my professors' words resonate with me in the morning in class, and they linger in my mind and come back to me in the evenings in rehearsals.
Evelyn Hernandez as Minerva Mirabal
Degree earned
: B.A. in
theatre arts
, April 2016
High school
: Pittsburgh CAPA, Pittsburgh, Pa.
Dream job
: Full-time actor/entertainer and continue doing what I love.
How did the education and training you received at Point Park prepare you for your career and this role?
The education and training provided is nothing short of immeasurable. I grew, not only as an actor, but as a person as well. I am grateful for this opportunity to have had such an educational college experience and am proud to be a Point Park University alum.
What are some of your fondest college memories that impact you in your career?
I had a plethora of college experiences that shaped me into the person I am today. Yet, if I had to say which one impacted me most, it would be the relationships I formed with my teachers and colleagues. I got first-hand knowledge on what being a working actor in the real world is like. I could relate to my peers on so many levels, and knowing that we were going through this training and growth together was indeed very impactful. After graduating, I felt much more prepared for both the expected and unexpected. 
More About: Conservatory of Performing Arts, theatre arts, alumni, musical theatre, Downtown Pittsburgh, theatre arts: performance and practices, theatre, Pittsburgh CAPA, acting