more news
Screenwriting Major Lands Internship at Pittsburgh CLO with Help from Professor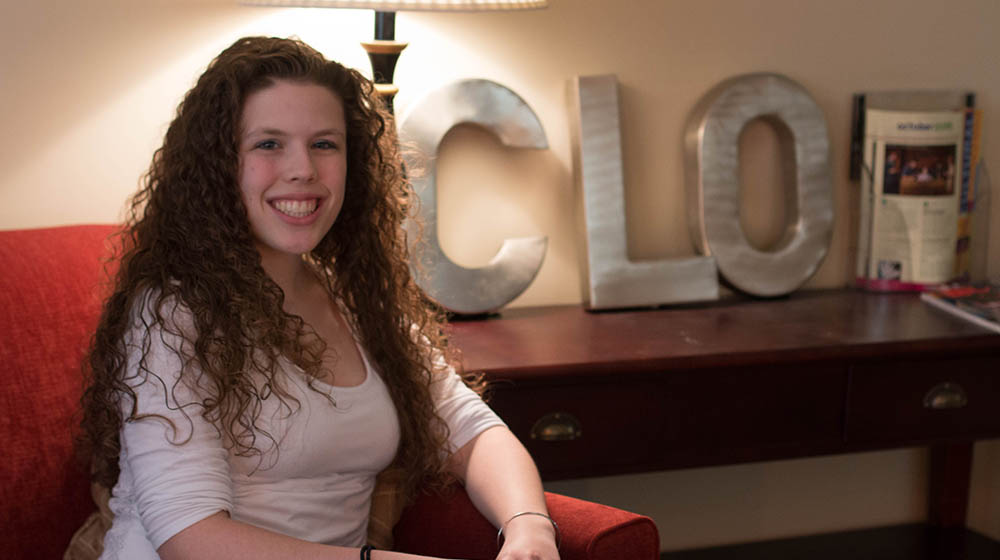 Meet Jocelyn Rick
Major: B.A. in Screenwriting
Expected graduation: May 2016
Internship: Literary Intern, Pittsburgh CLO
Previous internship experience: Story Analyst Intern, Readers Unlimited; Media Intern, YMCA of Greater Cleveland
Hometown: Meadville, Pa.
High school: Meadville Area Senior High School
College activity: Honors Program
Hobbies/interests: Writing, watching Netflix, playing guitar, seeing shows and anything Disney
LinkedIn: Jocelyn Rick
How did you land your internship with Pittsburgh CLO?
I spoke with my advisor, Steve Cuden, about the possibility of doing an internship with a professional theatre company in the area. I believe his exact words were, "I bet I can be here for the next hundred years and never have another cinema student ask about a theatre internship." Lucky for me, we share a mutual love for theatre and he graciously helped me get in touch with my current supervisor at the Pittsburgh CLO.
What are your key responsibilities?
In addition to expected office-related tasks like printing and research assignments, my major project over the semester has been organizing new musical submissions. This has been right up my alley since I often get to read and review the new musicals which, as a writer, has been incredibly helpful in my understanding of storytelling as it relates to theatre specifically. I also get the chance to attend rehearsals, help with auditions and go to staged readings.
What have you learned at this internship that will help you in your career?
Film and theatre are tied in my affection, so being given the opportunity after three years of gaining cinema knowledge to jump right into the workings of the theatre world has been nothing short of a blessing. I've learned that you should always say yes to whatever is asked of you because especially in the arts, your success is going to be based on your own capacity to learn and prove that you can do the duller work just as well as the fun stuff. For example, fighting with a printer for an hour is so worth it when that same night, you can find yourself at a staged reading with Stephen Schwartz.
Tell us about your Point Park experience.
My professors have come through for me time and time again. They helped me land my internships and are constantly invested in my development as a writer. Their input is invaluable and I am so thankful for their support.
Final thoughts?
Point Park's location in Downtown Pittsburgh is its biggest asset. Take advantage of this incredible city. Being a few steps away from Broadway tours, Pirates games, dozens of restaurants and all of your friends - what more can you ask for?
Photo by Victoria A. Mikula, junior mass communication major
More About: Meadville Area Senior High School, Honors Program, screenwriting, internships, Conservatory of Performing Arts, Downtown Pittsburgh