more news
Showcase 2010 takes students to New York, Los Angeles
Sunday, April 25, 2010
Performances expose students to casting directors, agents, managers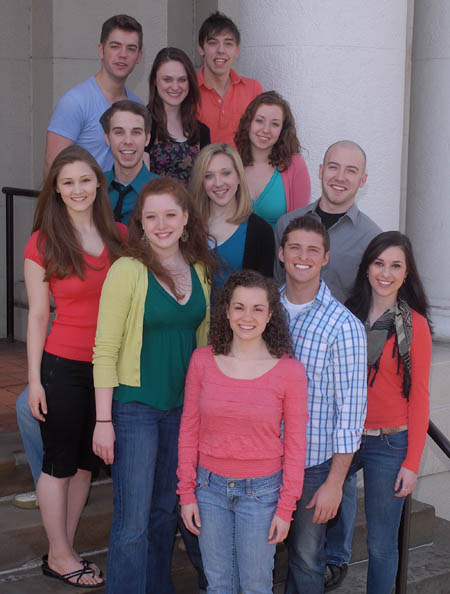 Each spring, a select group of Point Park musical theatre and acting seniors are selected to participate in a showcase in both New York and Los Angeles. The showcase is an opportunity for the students to perform for casting directors, talent agents, managers and other professionals in these cities who can offer them a job or help them find one after graduation.
The students audition for the showcase, and are selected by a panel consisting of Point Park faculty members and professionals from the industry. For the 2010 Showcase, 12 students were selected. These students have then prepared for the showcase throughout the spring semester in a class that meets twice a week.
This is the seventh year for the New York Showcase, and the third year for the Los Angeles Showcase. The New York Showcase will be held at New World Stages on Monday, May 10. The Los Angeles Showcase will be held at The Odyssey Theatre on Monday, May 17. The students will perform twice in New York and once in Los Angeles.
Funding for the showcases is provided by the Conservatory Circle, a group of small- and medium-sized businesses in the Pittsburgh area who support the Conservatory and its initiatives. Each year, the Conservatory Circle hosts a silent auction and performance gala called Broadway Bound to raise money for the showcase.
A public performance of the showcase will be held at the Pittsburgh Playhouse on Tuesday, May 4, at 7:30 p.m. and Friday, May 7, at 9 p.m.